How We Serve
Our work is straightforward and dynamic. Our approach is unique in the Big Brothers Big Sisters of America federation of over 300 affiliates. Today, our agency supports each young person, ages 5-25, in five focus areas, simultaneously.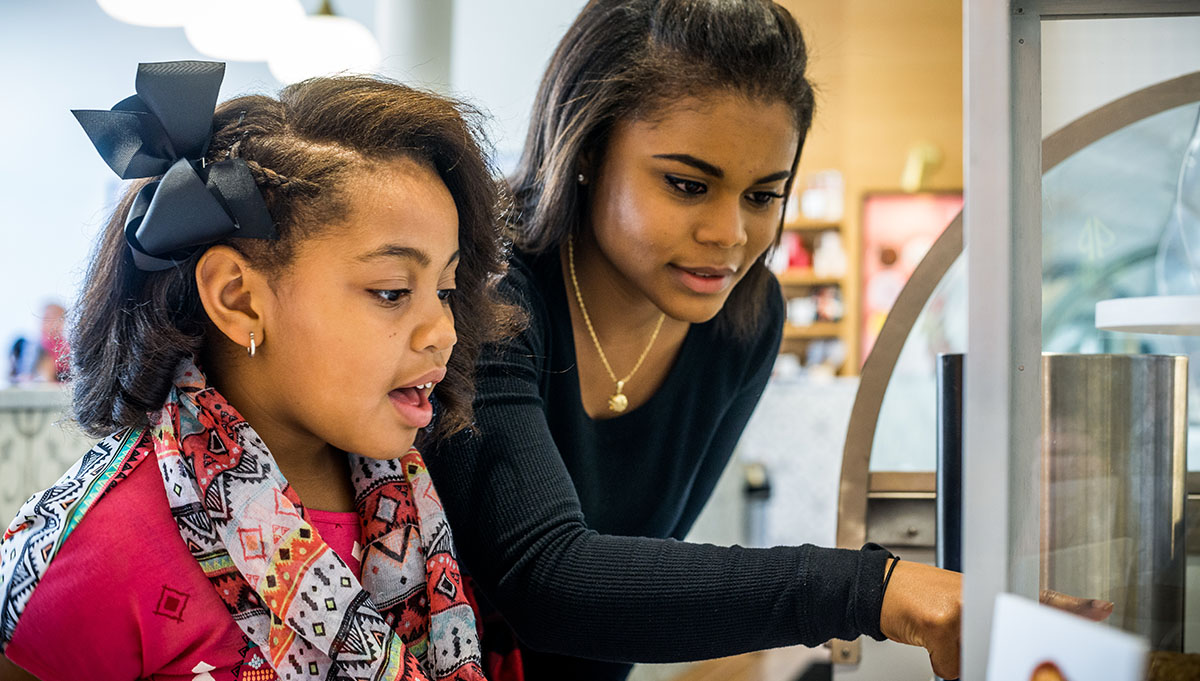 We create trusting and enduring relationships between young people and adult role models, mentors and advocates.
Young people need to know they are loved, special, deserving and capable of amazing things; and that someone will be there to support, guide, coach, teach and encourage them.
We support academic success – kindergarten to career.
Succeeding in school is a must – it's where one has the greatest and earliest chance to learn the fundamentals of living a successful life. Focusing on the ABCs (attendance, behavior and course performance in reading and math), in grades K-12 is certainly a measure of academic success, but it is also an indicator of life long success, gauging a young person's ability to prepare, get along, stay focused, meet deadlines and never give up.
We promote health and well-being.
Being healthy is fundamental to a long and joyful life. Health is comprehensive and inclusive of physical, mental/emotional health and social well-being. Success is found in having access to basic needs, participating in new experiences, enjoying an active life, having a voice; being heard and seen; feeling safe and at peace.
We sponsor life-skills training and development.
Who you know. What you know. Where you go. It all matters. Young people need to have a working understanding of their community, world and future workplace. Meet new and different people. Know how to manage the predictable. Imagine the possibilities. This is where hope thrives; dreams form; confidence builds and success is possible.
We coordinate temporary assistance to children, parents and families.
Everyone faces tough times; some more than others. In these moments, knowing you can call Big Brothers Big Sisters, who will suspend judgment and extend a helping hand, diminishes embarrassment and stress and builds within a sense of security, a grateful heart and the resiliency to move forward.
Join our mailing list to receive information on upcoming events, match programs and what's new.