Various States, Comforting Plates:
Media Mañana Café At ANEW Test Kitchen
St. Louis native Mandy Estrella got her first taste of a new food the way so many of us do: through travel and relationship. On Friday 9/15 and Saturday 9/16, she took mid-mornings to the next level with a two-day event at ANEW Test Kitchen / Big Brothers Big Sisters of Eastern Missouri. (Photos: @allernothingdotcom and @BBBSEMO)
Back in the early 2000's, @PlantainGirlSTL Mandy Estrella (née Preslar) didn't know a plantain from a banana*. It wasn't until the graduate of the then-new culinary arts/hospitality management program at St. Louis Community College – Forest Park decided to leave The Lou for Orlando, Florida – "I love theme parks!" she laughs – that she encountered the versatile fruit.
While she'd headed to the Sunshine State for professional pursuits, Mandy found herself drawn to another Florida feature directly related to those living in the region: the cuisines of Puerto Rico, Cuba, and the Dominican Republic.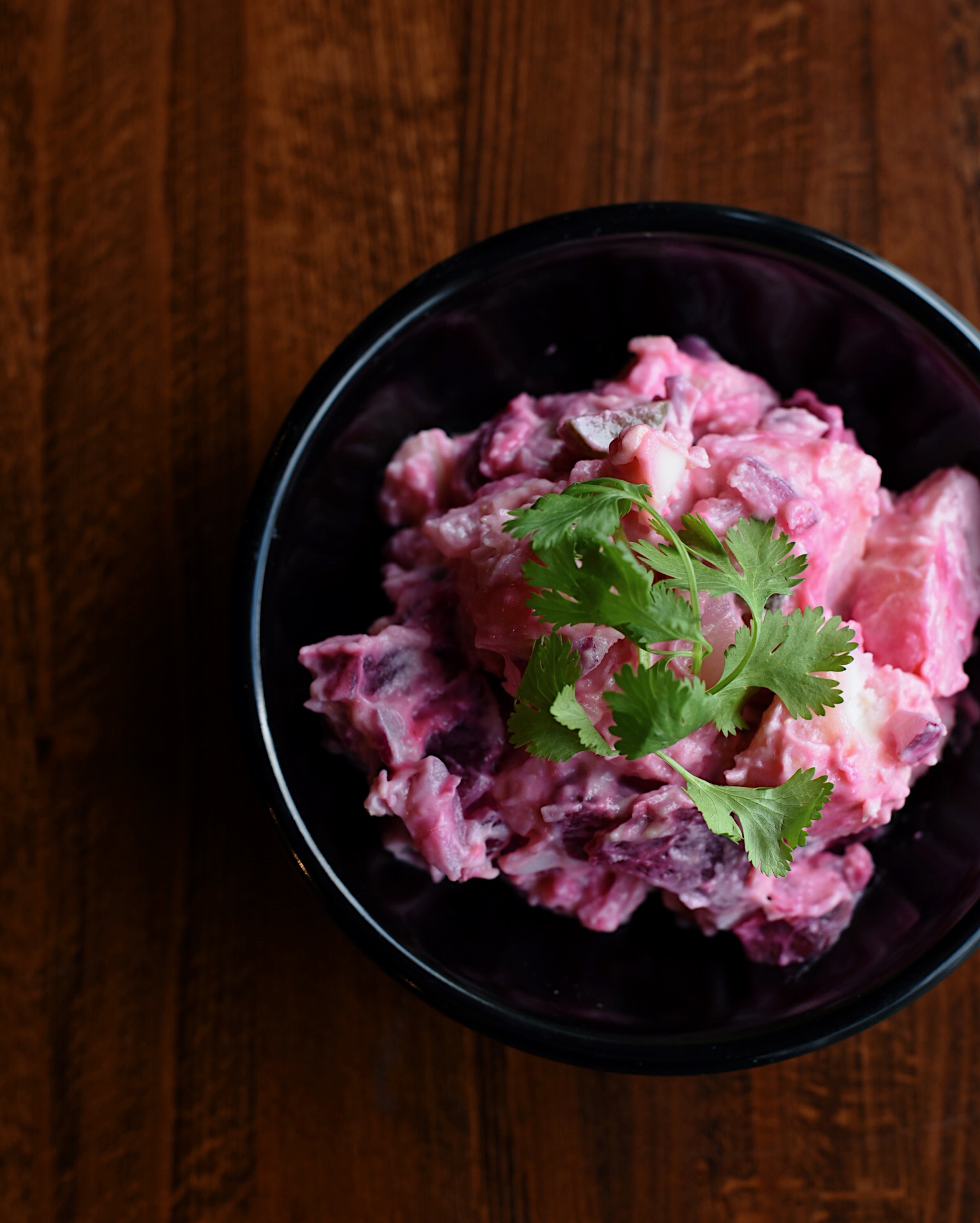 Mandy's work the next several years focused more on hospitality responsibilities than kitchen duties. Where she did cook was at home. It was there that, after she'd gotten married and become a mom, Mandy added Plantain Girl favorites like roast pork shoulder, pernil, and ensalada Rusa to her culinary repertoire under the tutelage of her kids' Dominican grandmother. (The "pink" potato salad on Mandy's menu comes directly from that elder/mentor, whose addition of beets gives the tuber dish its rosy hue.)
In 2008, Mandy made her way home to St. Louis with her family. She also brought back a passion for the foods she'd learned to savor from family and friends back in Orlando, a range of Latin American fare largely missing from STL's culinary landscape. Embracing those aspects of her life, Mandy Estrella decided two years ago it was time to help fill that gap (and St. Louisans' mostly-uninitiated stomachs)… and Plantain Girl Latin Events and Catering was born.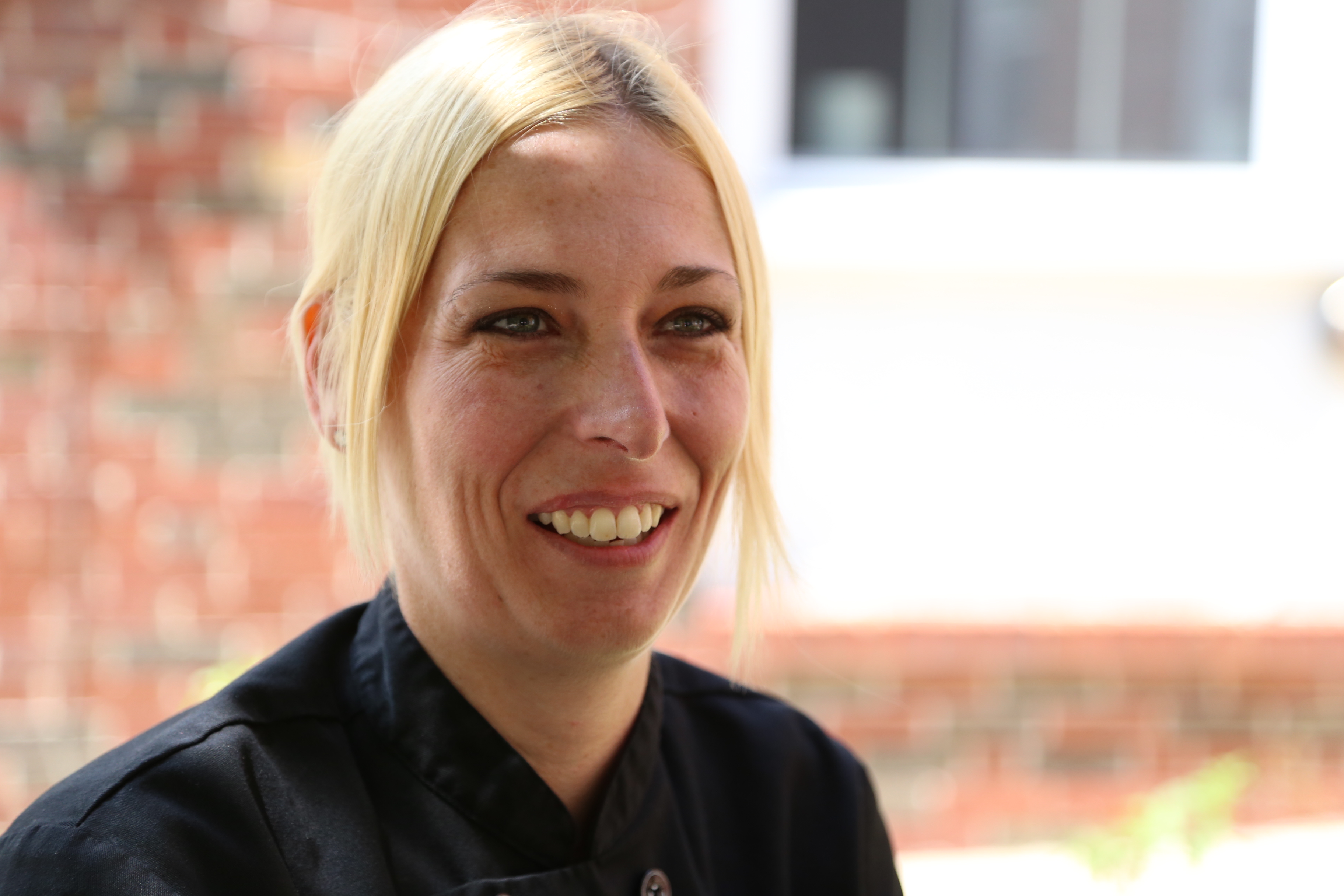 "You see people's immediate reaction in their faces, like, 'Wow! I really like this! This is really good!' People will come up to us while we're cooking, or before they're about to leave, to say, 'This was great… we'll be back!'"Chef Mandy Estrella on initiates to home-style Latin American eats
"I hadn't cooked [large-scale] since grad school," Mandy says. "I was working front-of-house and management at a restaurant full-time, so it began with an outing at Ellisville's Crafty Chameleon Bar. I made a lot at that first pop-up: pernil, pollo guisado (chicken stew), carne guisada (beef stew); yellow rice, stewed red beans, maduros and tostones… it was a very ambitious menu!"
Since then, a practicalities and personal tastes have marked Mandy's approach. "I started this with $0 – I wasn't going to invest others' money without knowing if it would succeed," she explains, noting how high-risk creating any food business can be.
Her M.O. with equipment and ingredients, for example, has been buy-as-needed, even with commissary kitchen space she's come into in Maplewood earlier this year. And menu items like the Cuban shredded flank steak dish ropa vieja, and a house-made flour & cornmeal biscuit with creamy white chorizo gravy – both among the dozen-plus choices available at the Media Mañana Cafe pop-up at the ANEW Test Kitchen – maintain a straightforward sensibility.
"I keep things traditional, simple, accessible… it's Latin comfort food, associated with abuela in the kitchen preparing meals… it's really great food the way it is."Chef Mandy Estrella of Plantain Girl, Media Mañana Café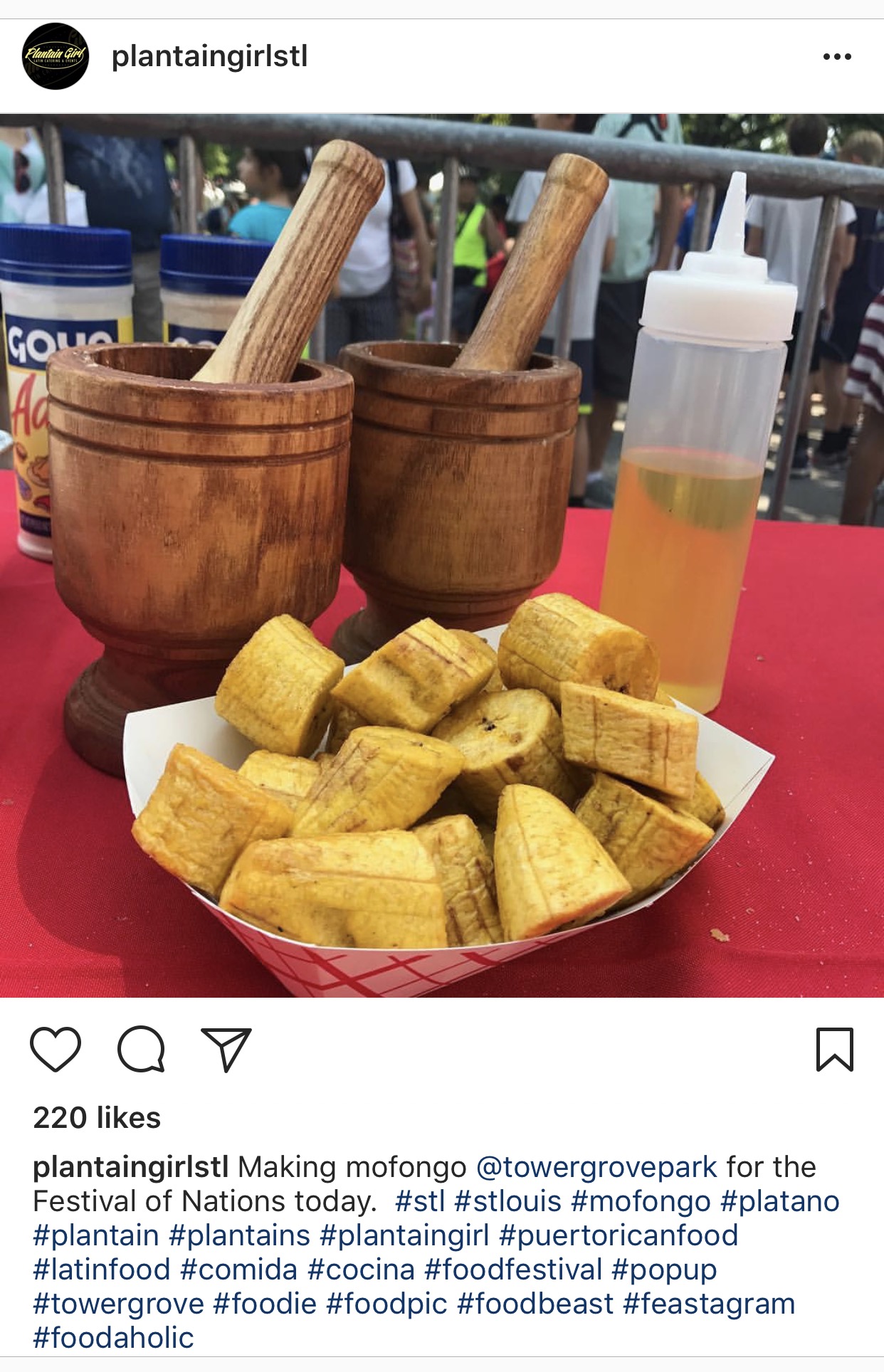 She's also hoping this ANEW pop-up will give her burgeoning business a boost. "I started Plantain Girl so I could be home more," says the single mom of two, noting that many solo parents end up in the restaurant industry because of its part-time hours. Finding a better work/life balance, which is hard with the sometimes 65-hour weeks she puts in now, is part of her business plan. "My sons are at an age where I can't live in a restaurant," she says, then adds with a laugh, "My own plantain-ness is that I can go from one state to another – I really enjoy cooking, and I really enjoy the social aspect of talking to people. So maybe I'll open up a fast casual or diner-style spot in the future. For now," she says, "I'm trying to build up a lunch business and do large catering events."
Wherever Mandy Estrella ultimately ends up taking Plantain Girl, her two-day pop-up with Media Mañana Café at ANEW Test Kitchen promises delicious collaboration. "When people like members of the Hispanic community in St. Louis tell me, 'This food is correct… it's good… we're happy to have it in St. Louis,' it's the biggest compliment," Mandy smiles.
"I'm so thrilled BBBS and Anew have given me this opportunity to share my love of Latin American cuisine and culture on a much larger scale through my Media Mañana Cafe event," says the chef. "In return, I hope to bring greater awareness of their amazing organization to the Hispanic community in St.Louis."
Join our mailing list to receive information on upcoming events, match programs and what's new.