Anybody lucky enough to see Little Brother Christian and Big Couple Colleen & Kashif together can attest: this match does a LOT of smiling!
Whether posing for photos at events or grabbing a bite to eat, good times are in great supply when this trio's together.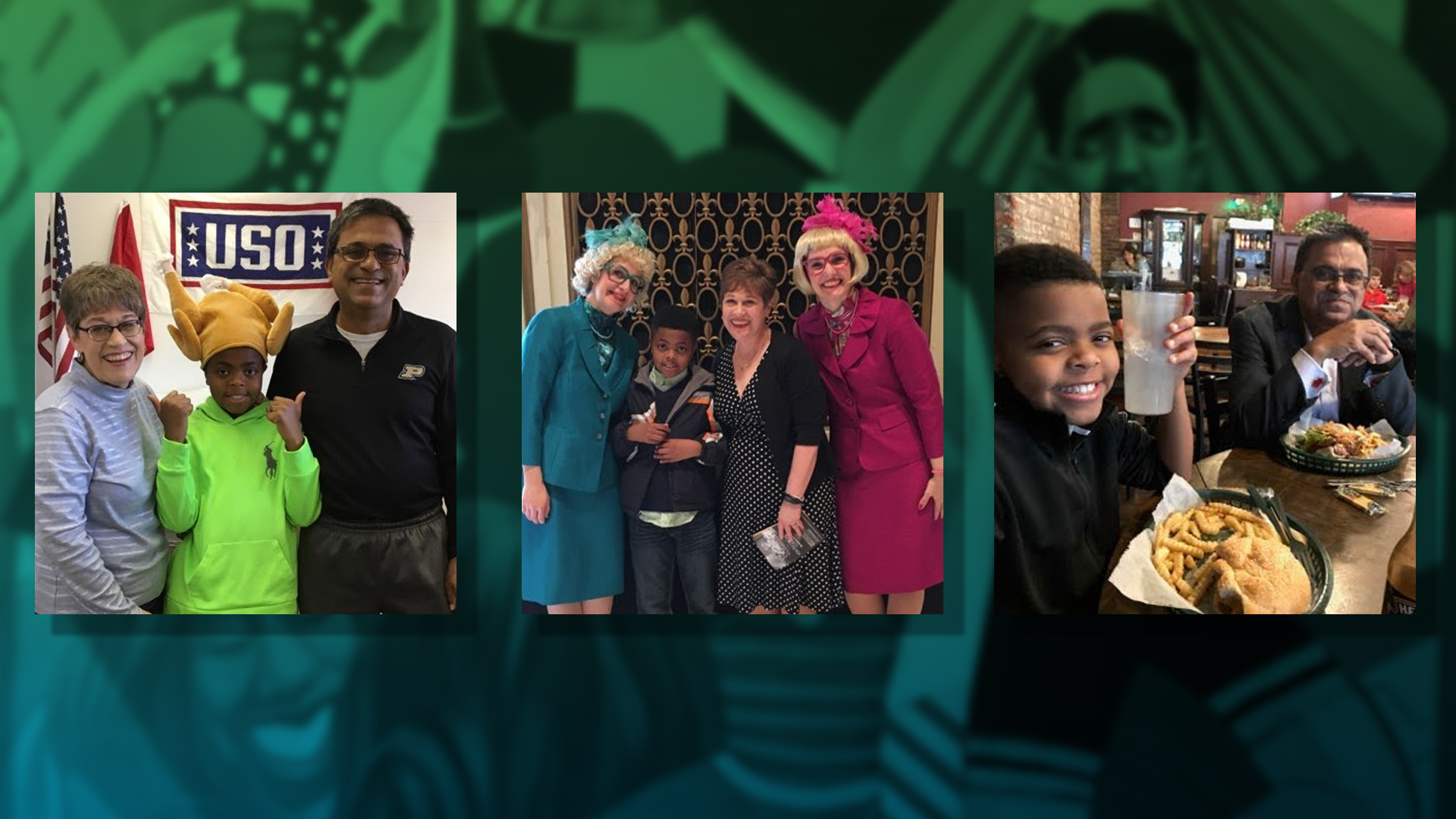 "On our own, we laugh," say Bigs Kashif and Colleen. "But with Christian, and because of him, we laugh hysterically! There's never a dull moment with him. Even on outings when he's mostly slept" – including a Dr. Seuss concert at the St. Louis Symphony and a Muny show – "we still find something he cracks us up with."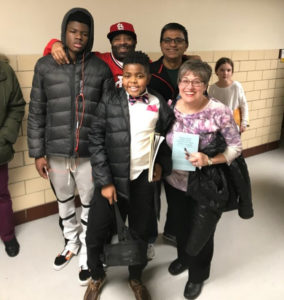 Little Brother Christian has a blast with his two Bigs, too. And that's got as much to do with his bright personality as it does with their dynamic as a couple. "I really admire the relationship Mrs. Colleen and Mr. Kashif have with each other. They always have really funny jokes, and I can tell they like to spend time together," Christian says.
What this match enjoys undoubtedly qualifies as fun. But bona fide love and trust between them lifts those moments from cheer to true joy. Christian, Colleen, and Kashif – BBBSEMO's Little Brother + Big Couple of the Year – shared a bit about each other and the bond that enriches all their lives.
Developing trust
Christian: "I'm around people who are older a lot of the time. But my match with my Bigs is special because Mrs. Colleen and Mr. Kashif were complete strangers I built a relationship with. It definitely took time for me to get used to and gain trust in them. They always checked up on me, even in the first few months, and when they dropped me off, they always came in to talk with my parents."
"When Mr. Kashif took me and my brother to a basketball game, he told us if we ever got in trouble – it didn't matter what time it is – we could call him and he'd be there. That really stood out to me."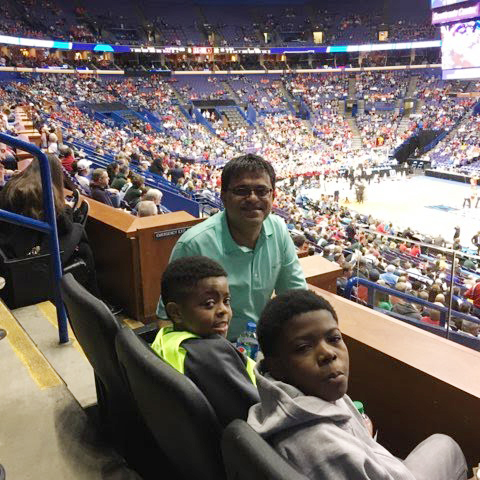 Being (comically!) comfortable
Colleen: "When Christian first started coming to visit us, we had two cats. One cat, Midnight, decided she'd do her normal thing, which, at the time was falling asleep on one of our kitchen chairs. Well, Christian happened to pull out the chair Midnight was sleeping on… and screamed!
(laughs)
When he'd walk in our house after that, he'd say, 'Where's the cat?' He didn't want to have a close encounter like that again!"
Kashif: "There was a convention in town for a skincare & wellness company. BBBSEMO had asked if anyone was interested in acting as Ambassadors at the event, so we volunteered. Christian and I paired up at the top of the escalator where guests stepped off.
"To the ladies Christian would say very theatrically, 'I love your dress!' I asked him, 'You're hitting all the ladies. How about the guys?' So when the next man came up, he said, 'I like your haircut!' The guy didn't have a single hair on his head!" (laughs)
Loving on each other
Kashif: "Christian is really witty: he's very fast at responding to things, and as I kid, I was not; I was hesitant. He definitely makes you feel like, 'Do what you want to do, and don't care what somebody else thinks of you.'"
Colleen: "He is fearless, and whatever's interesting him at the moment, he really throws himself into it. I can say I've let fear hold me back in my life. If I could talk to my younger self, I'd say, 'Don't be afraid to test the waters, and don't be afraid of what people think.' Christian's uninhibited, and that's a quality I really admire."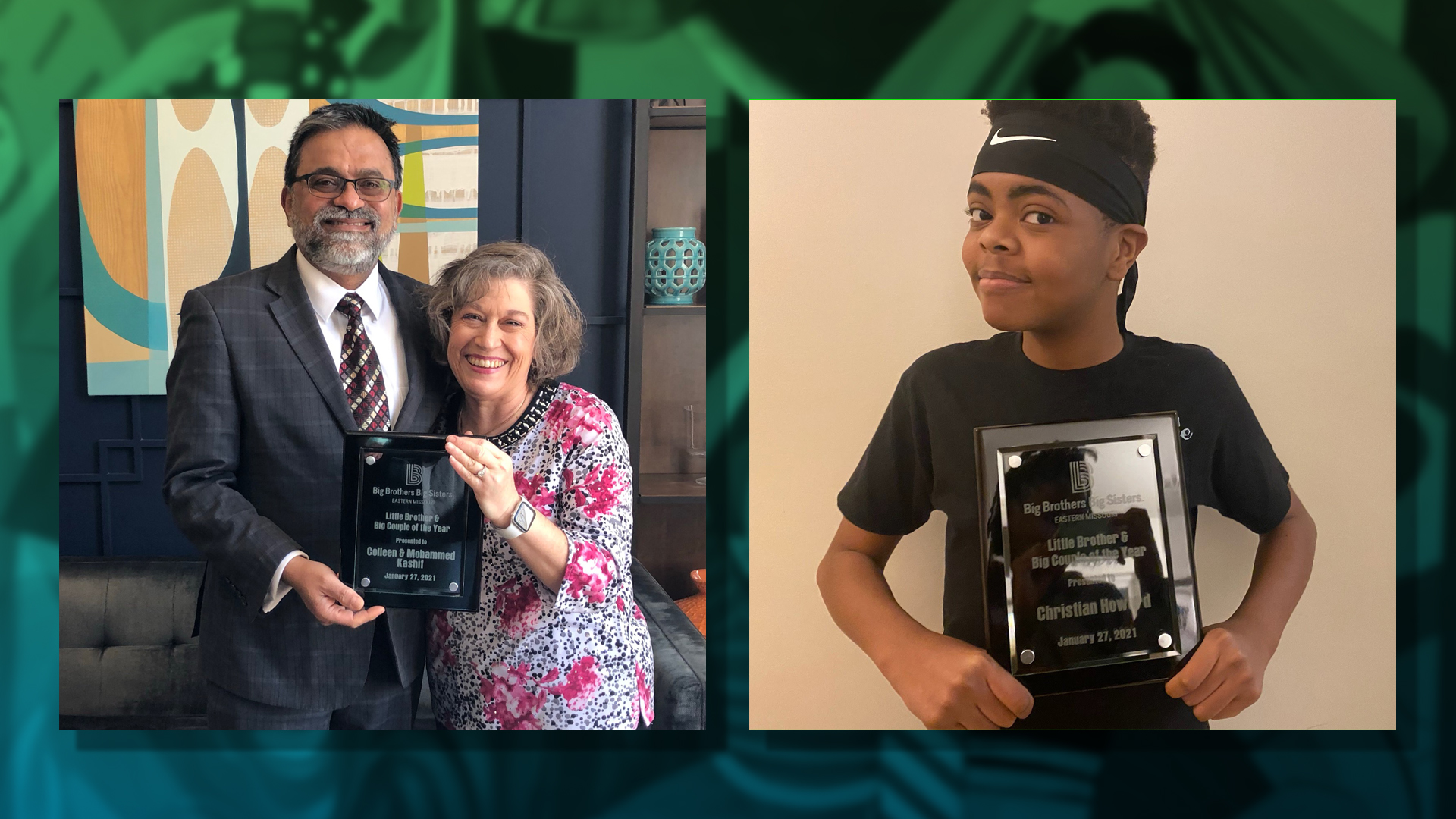 Christian: "Mrs. Colleen and Mr. Kashif are people I can go to and talk to, and they don't judge. I talk to them about my friends, and they always ask, 'How is school?' They think of things before I even ask. Anytime we meet, they make sure I eat. They won't let me do something wrong and correct me with love. Not many people can say they have bonus grandparents that were once complete strangers! They also care about my family and their well-being. They are genuine, and have a genuine heart.
"I love being a Little Brother! It was the best decision I ever made."
Feeling inspired to learn more about becoming a Big Couple? Ericka Sanders, our Volunteer Recruitment Manager, is here to share! Click here to schedule time for a phone call.