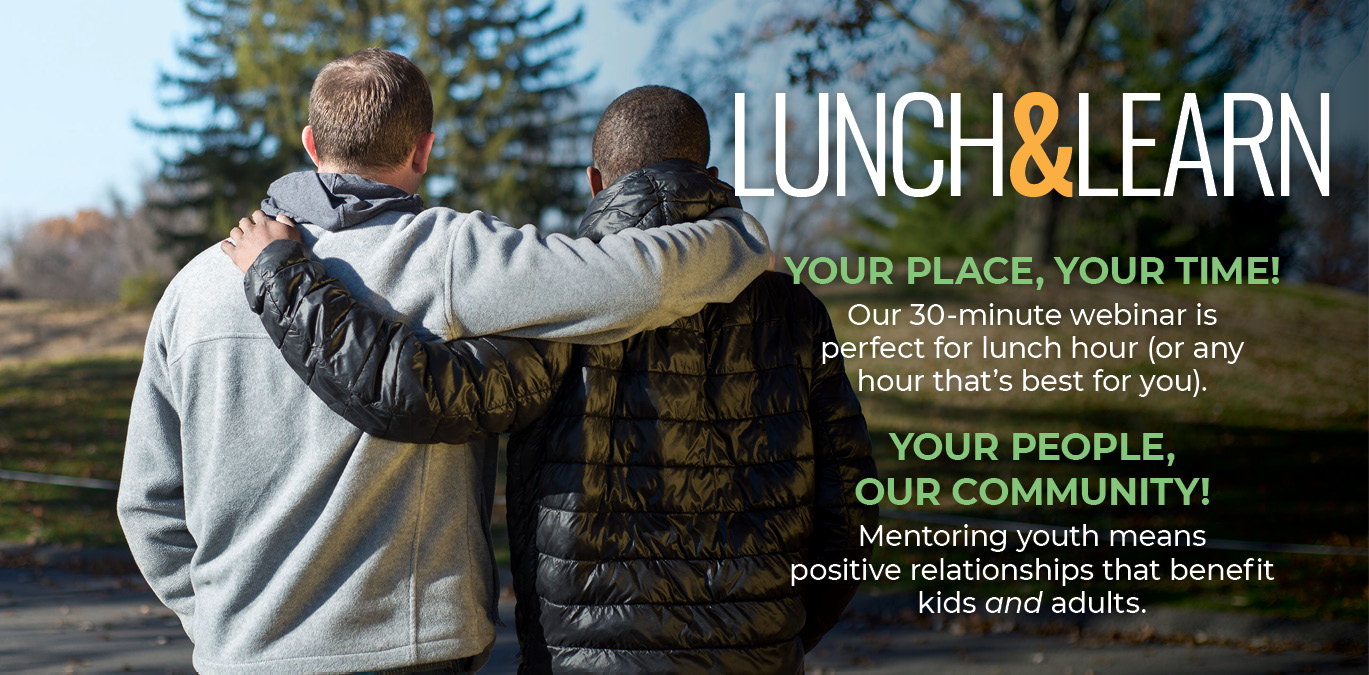 Host a Lunch + Learn
Even with social distancing, your group has virtual options to learn about Big Brothers Big Sisters and how we – and our volunteers—commit to Be There for youth. It's a great way to bring your staff "together" to hear positive stories and see the Love, Hope and Opportunity that mentoring brings. We'd love to host a webinar, using your platform or ours.
Whether it's work or life, cultures of volunteerism inspire and engage invigorate individuals. When that volunteer opportunity includes mentoring youth truly broadens perspectives and encourages personal development.
Your co-workers, community association, fraternity – any group of caring adults who'd make great mentors — they're the ideal audience to hear, and discover, the life-changing impact of Big Brothers Big Sisters of Eastern Missouri (BBBSEMO).
A Lunch & Learn is a FREE event where you and your associates learn about ways to step up for youth in our community. Attendees will have the opportunity to ask questions and possibly speak with colleagues who are active Big Brothers and Big Sisters. Sessions typically last 30-60 minutes. Be there for your team, your community and youth! Reach out to learn more. Then, schedule a time for us to inspire your group.
Lunch + Learn Inquiry from
For organizations that are interested in an information session for their employees, members, etc.
* indicates required fields
Yes, I'm interested in a Volunteer Opportunities Information Session