Job- and Life-Skills Training and Development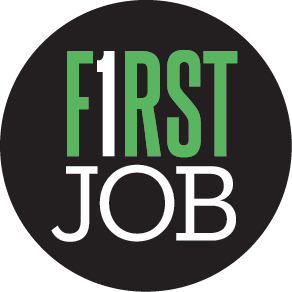 Who you know. What you know. Where you go. It matters.
BBBSEMO serves youth ages 14 to 17. Many work part-time to earn money for themselves or to supplement family income. And when our Little Brothers and Little Sisters talk with us about work, two things we almost always hear are, "I want a new job" and "I want to learn how to get a job." The First Job initiative is BBBSEMO's response to those needs.
By providing teens with training in both hard and soft skills; and creating space for participants to make valuable connections with industry professionals, First Job equips young people with key basics and "pro tips" they can use to start their paths to economic independence. When equipped with such tools, even before they take home their very first paycheck, First Job graduates will be ready to enter the workforce with training and confidence.
FIRST JOB | Food Service & Hospitality
1.7 million teens are employed at restaurants, cafeterias, kitchens, and other across the U.S. Working in these spaces teaches patience, customer service, money management, technology, food handling, and multi-tasking skills that can pay off in part- or full-time work throughout life. First Job will prepare its Little Brothers, Little Sisters, and students at ABCToday Schools to get their first job, by age 16, in food service & hospitality.
Littles who graduate will earn a certificate guaranteeing employers mastery of the fundamental skills needed for success in a fast-paced, demanding workplace.
The initiative will focus on developing three skill sets that include:
Employability: Time management, communication, attention to detail
Front-of-House: Point-of-sale technology, customer experience
Back-of-House: Equipment management and maintenance, food-handling and prep
Service industry positions – from host, server, and busser to dishwasher and prep cook – offer scheduling flexibility and a solid number of shifts each week. Customer service skills learned through that work can open doors to employment at hotels, retailers, and a host of other jobs.
"First Job is an opportunity for youth to shine. All chefs and their teams had a platform to start from. First Job can be that platform."
Vito Racanelli, Program Advisor