Job- and Life-Skills Training and Development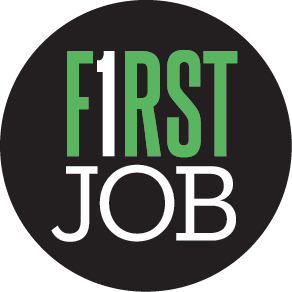 Who you know. What you know. Where you go. It matters.
Many BBBSEMO youth ages 14 to 17 work or hope to work part-time, earning money for themselves or sometimes contributing to family income. Two things we almost always hear from Little Brothers and Little Sisters about work: "I want a new job" and "I want to learn how to get a job."
BBBSEMO's First Job initiative responds to those aims by providing teens with hard- and soft skills training, and creating space for connections with industry professionals. Equipped with key basics and "pro tips" even before they take home their very first paycheck, First Job graduates are prepared to enter the workforce – trained, confident, and ready to start their paths to economic independence.

FIRST JOB | 2021
First Job will be a fully virtual personalized experience for ~50 high school students in St. Louis City, St. Louis County, St. Charles, and Cape Girardeau.
Program participants will build their own course, which will include topic/guest spotlights based on their needs and interests. First Job in Winter 2021 will also focus on ways teens can create and grow networks through shared connections.
Along with an official certificate of completion, students who graduate from the five-session First Job program will receive a $150 Visa gift card for their time, work, and effort.
*This round of First Job will give priority to sophomores and juniors. More details about the program will be shared at virtual info sessions (by invitation) in January 2021.
Have questions about First Job? Want to share ideas for First Job courses, classes/topics, or guest speakers in 2021? Contact Kelly Roeckle at kroeckle@bbbsemo.org.
"People from different businesses [gave] us pointers on what they look for when they hire. They gave important tips about interviewing and how that first impression matters a lot. And that helped me get my first job."
Little Brother DJ, First Job graduate (2020)