K-12 Collective Impact Model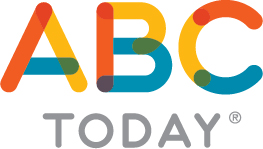 Increase Collaboration. 
Decrease Complexity.
Improve Student Outcomes.
ABCToday is BBBSEMO's nationally-recognized initiative using key student data to inform a collective impact approach to boost outcomes for youth K-12. Launched in 2006 and expanded to whole-school level in 2013, ABCToday's proprietary early-warning system tracks student Attendance, Behavior, and Course performance in reading and math at 19 partner schools in St. Louis City, Normandy, University City, and Cape Girardeau.
Guided by four partnership principles – common vision, shared data and accountability, coordinated communication and structures, and focused contribution – ABCToday centers on students: celebrating their successes and supporting them through challenges.
BBBSEMO convenes cross-sector partners to form school-based ABCNetworks every quarter. Together, they examine ABC numbers and strategize around incentives/interventions that can spur better student outcomes and experiences.
ABCToday efforts in the present mean long-term impacts. Youth who ABC achieve as students and citizens at school; they make wiser personal decisions; and enjoy healthy relationships with peers and the adults they encounter in their lives. This all contributes to strong, educated, confident young adults – a well-prepared future workforce and leaders of thriving communities.
To learn more about ABCToday, or explore joining ABCToday as a community- or organizational partner, contact Ashley Seiler at aseiler@bbbsemo.org.
"
At
Central High School
, the ABCToday network was the key driver in organizing a career day. They set up in our high school, so ALL 10
th
grade students could participate. 261 students got to learn about different career paths.
"