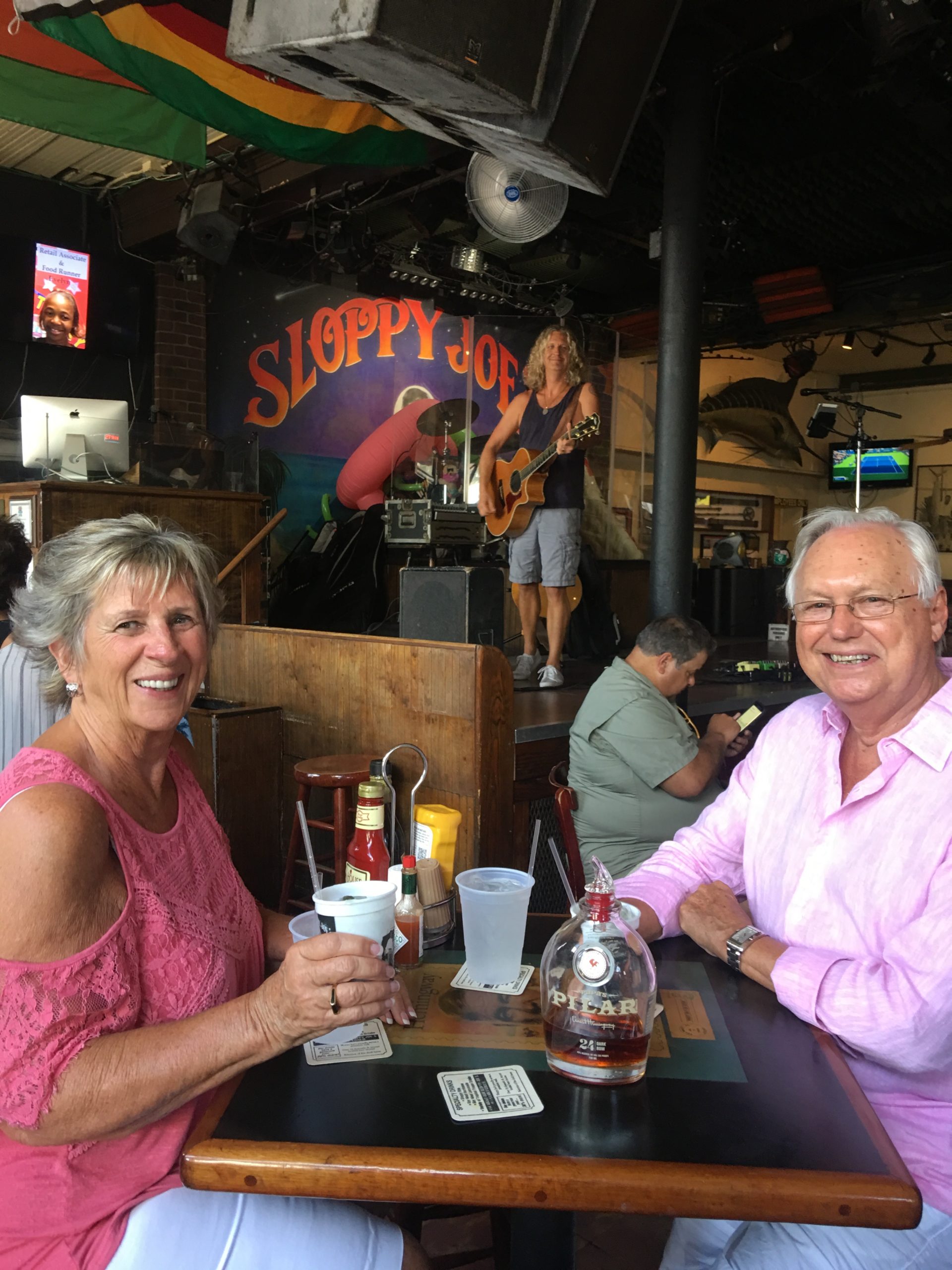 Any "Who's Who" for Cape Girardeau is incomplete without Pat and James Allen, a power couple who've touched so many. That power's been most obvious in plate and palate. James and Pat are best-known for starting Celebrations, Cape's foremost fine-dining restaurant and Missouri's original Wine Spectator awardee.
When looking long-term, the Allens' even greater power has lain in what they've done for people in community and individually – extending personal guidance, resources, and relationships through Celebrations and still now in post-restauranteur life.
Serving By Giving
On the community level, Celebrations has been host to many Cape area organizations' benefits, galas, and fundraisers. The Allens did so to support causes they believed in through their business and connections.
Big Brothers Big Sisters of Eastern Missouri (BBBSEMO) started experiencing the impact of the Allens' generosity and influence at a critical point in the agency's growth and development.
"James and Pat reintroduced Big Brothers Big Sisters of Eastern Missouri to the greater Cape Girardeau community," says BBBSEMO CEO and President Becky Hatter. "They created an event that helped showcase our mission and our commitment to excellence."
That single event turned into a signature biennial Derby Party led by the Allens from 2008 to 2014 – something they did while staying true to values they shared with BBBSEMO. They even leveraged their farther-flung connections; 2010's Derby Party flew in Bernard Carmouche, a chef mentored, trained, and promoted by Emeril Lagasse.
"Make no mistake," Hatter says, "James and Pat are role models and mentors. They were a lifeline for us, opening doors, introducing us to new friends, encouraging us to stay focused on our mission and values, just like they did at their restaurant. They shared their passion for people and always embraced a spirit of celebration. In my mind and heart, James and Pat are Big Brothers Big Sisters."
Giving Through Mentorship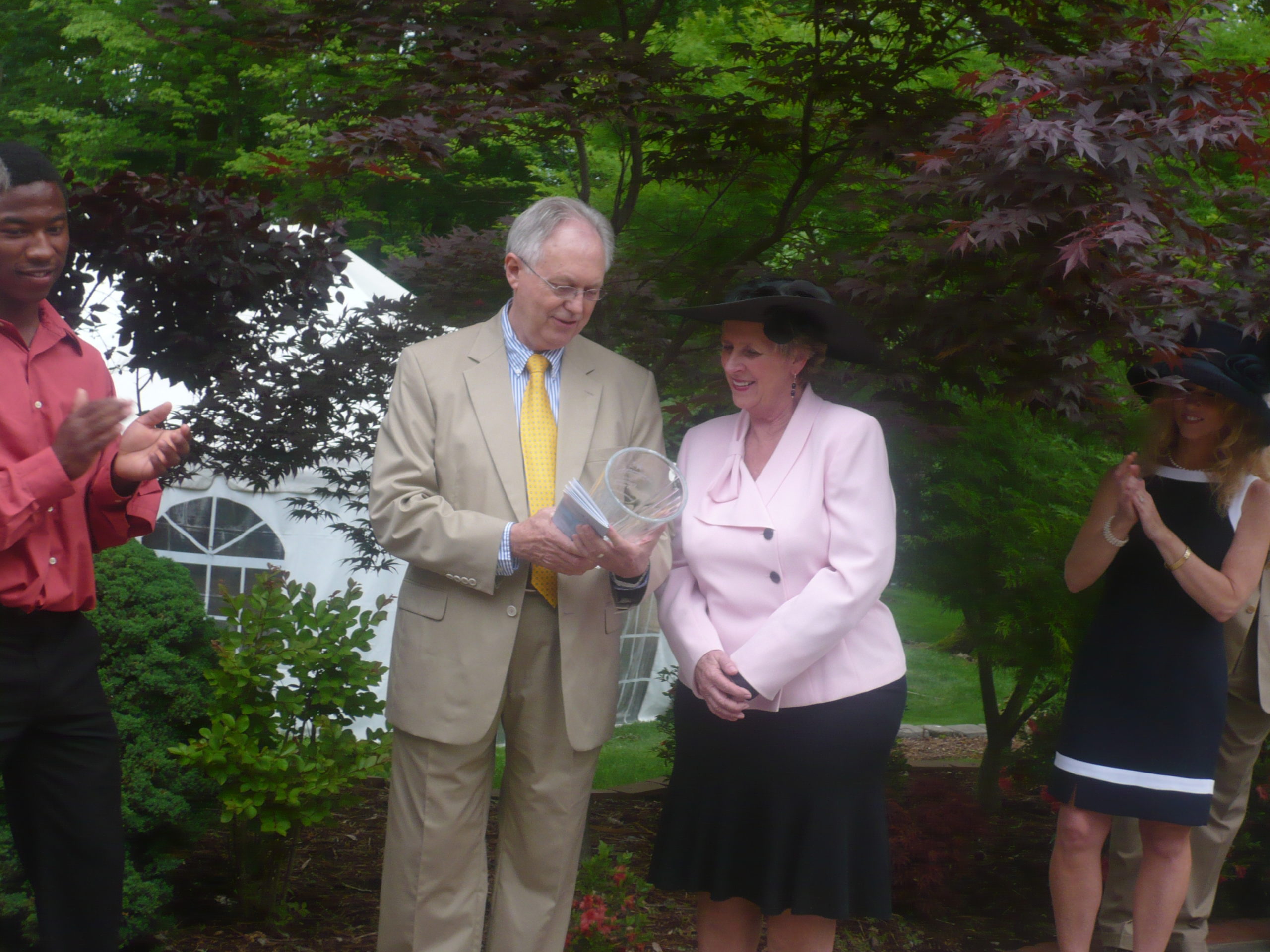 Embracing and mentoring their workers was a Pat and James/Celebrations hallmark. Over the 20 years they ran the restaurant, the couple invested consistently in educating, challenging, and encouraging their employees, many of whom were out-of-town students attending colleges around Cape.
And the Allens took such development so seriously that they passed all their restaurant keys to St. Genevieve native DeWayne Schaaf, a staff member they mentored over 19 years from kitchen pantry to executive chef to – finally – new head of all things Celebrations.
Schaaf says had no chef ambitions when the Allens called him back to Celebrations to cook after his first stint at the restaurant. What Pat and James both saw and did changed that.
"When I first came on in late '98," says Schaaf, "James actually said to me, 'I don't know why you're not confident about your abilities.' Whether it was cooking or organizing, they gave me free rein of that kitchen. James said he believed in what I was doing… it was nice knowing someone had my back so I could run with my ideas.
Mentorship Inspiring More
The continued success of Celebrations under Schaaf is a clear testament to the Allens' keen sense of potential and their steadfast devotion to shepherding promise to reality. The biggest toast to James and Pat's life-touching work in Cape, however, may very well be their legacy of "just living life to the fullest," Schaaf says, and doing for others what the Allens did for him.
"When I got down to Cape, I was a little more timid, I questioned myself, I was overly cautious. James and Pat really teach people to grab life and do it," says Schaaf. "They taught me about food, wine, dining, and that everyone around you is your family, too. And I've mentored people because of how they taught me to do this. I do it because that's how I was brought up."
The virtuous cycle that started with Pat and James Allen's generosity comes full-circle at Chef DeWayne's Celebrations, where BBBSEMO friends in Cape will pick up Derby Party packs (mint julep kits, anyone?) right on time for Kentucky Derby 2021 weekend.
It's a fittingly festive way to honor the Allens for all they've done – past, present, future – to help individuals like Schaaf and organizations like BBBSEMO make it into winner's circles of their own.
Pat and James, thank you for creating such special moments and making everyone feel welcome. We're inspired by your passion for people, and hope to ingrain your always-celebrating spirit in our next moves and developments in Cape Girardeau! 🍷🥂🍷
BBBSEMO's Big Futures staff work directly with "alumni Littles" from age 18 through age 25. The program offers connections to resources and experiences that support young people as they pursue education in college or trade school, enlistment in the military, and/or living wage employment. By actively partnering with parents, Bigs, and other mentors, Big Futures staff help alumni with planning and serve as advocates.

For more information on how you can share opportunity with alumni Littles and Big Futures, contact Senior Director Tashanna Stanciel (Rucker) at trucker@bbbsemo.org.