How "Love & Magic" Happens: Chef Reine Bayoc's ANEW Debut
"IT'S GOING TO BE A PARTY," says Reine Bayoc, the "Sweet" behind St. Louis's SweetArt Bakeshop who's also one of four resident chefs at Big Brothers Big Sisters of Eastern Missouri's ANEW Rooftop + Test Kitchen. "I'm going to serve them well," she adds, laughing, "and make them Thanksgiving full!"
The occasion Reine's planning is her ANEW debut, "The Love & Magic Brunch" on Sunday, August 13th. More than a meal, the weekend event will include a treat for the ears – local favorite Nappy DJ Needles will spin a set created expressly for the brunch, an occasion Reine envisions as "a celebration."
The Special Recipe: Relationship
Along with good eats, "The Love & Magic Brunch" will also celebrate longstanding relationship and community support, two aspects of Big Brothers Big Sisters of Eastern Missouri's work and mission.
Reine and husband Cbabi Bayoc, before SweetArt got going (and before they had their own kids), volunteered to be mentors through the Big Couples program. The bond they began building nearly two decades ago both with the agency and with their "Little," Marquise, remains strong today. It represents just one factor in BBBSEMO Chief Becky Hatter's decision to reach out to Reine about joining the ANEW Test Kitchen's first resident ranks.
"Reine and Cbabi were Bigs for many years," says Hatter, CEO of Big Brothers Big Sisters of Eastern Missouri. "Building trusting and enduring relationships is our North Star, and the Bayocs are certainly among our brightest role models." When time came, then, to recruit local chefs for ANEW's inaugural Resident Chefs cohort, inviting Reine was a no-brainer.
"We already knew how amazing [Reine] was, and saw her as someone who shared our values, particularly when it comes to family and believing in something bigger than ourselves… that's the big idea behind ANEW."Becky J. Hatter, President/CEO of Big Brothers Big Sisters of Eastern Missouri
Hatter cites Reine's distinct approach to cooking and community as another reason the SweetArt chef and baker was such a fitting choice. "Reine is special. She focuses on vegetarian/vegan fare with so much flair, and her food represents her and others, and family. She approaches life with grace and gentleness, and she's a true professional. We knew she would bring all of that to ANEW."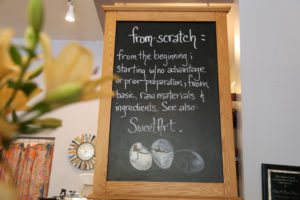 The Not-So-Secret Ingredient: Community
The community that guests will experience at August's "Love & Magic Brunch" won't be limited to a metaphorical table: it'll be in the feast Reine is preparing.
"Bringing your community up with you is important," Reine says. "I didn't get here by myself, so I'm highlighting my community – especially other Black- and minority-owned businesses – however I can." All the vegetables in her dishes, for example, will come from Bohlen Family Farms, a Black-owned farm in the Ferguson area. Drinks will feature juices from PuraVegan Cafe & Yoga, a woman-run eatery and studio in the DeBaliviere Place neighborhood. And the dairy in vegetarian selections will be products of Fox River Dairy, a small family-run establishment Reine's worked with for over ten years.
Reine's practices in food sourcing parallel the outlook that motivated the Bayocs' decision to volunteer as Bigs with BBBSEMO in the early 1990's. "It was a priority for us to be mentors with an organization serving a population of children that reflected who we are," says Reine. "We were young back then, but felt strongly we needed to give back in big and small ways."
Being an ANEW Test Kitchen resident chef also spotlights a connection that's long characterized Reine's personal and professional journey: the kinship between mentorship and cooking. "The food service industry is full of searchers, wanderers, believers," she says. "Over the years I've worked with staff who aren't quite sure of who they are yet – people finding themselves, like mentees finding themselves."
"They're both about building and learning processes," Reine says, "where you're both teacher and student. And that applies to every relationship in life."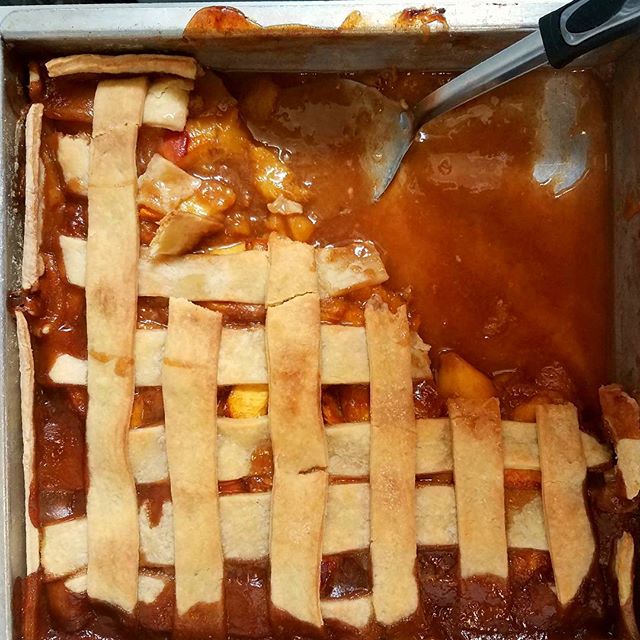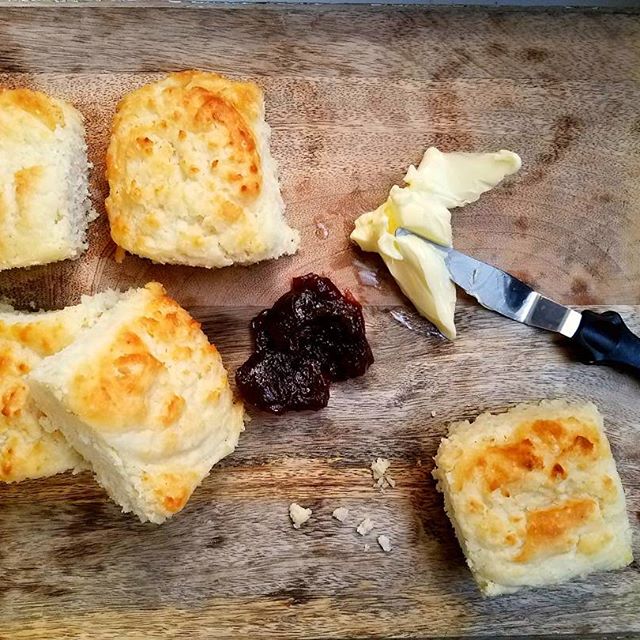 "Two desserts, because it's time for that After-Church-Sunday-Meal when you need that little bit 'extra'…"Chef Reine Bayoc
The Style: Back in the day, and today
In homage to her mother and grandmother, the menu Reine's put together for the "Love & Magic Brunch" will be big-table, family-style eats that people who don't usually eat vegetarian or vegan will find approachable. "It's important to go back to the things I ate in my childhood when I was not a vegan or a vegetarian, like quiche instead of scrambled eggs," says Reine.
One brunch item to point that up? Collard greens.
"I haven't done them at the shop [SweetArt], but I really wanted them for this event because people don't generally eat enough green vegetables," the chef says, "and I wanted to show you don't have to use animal products to make greens delicious."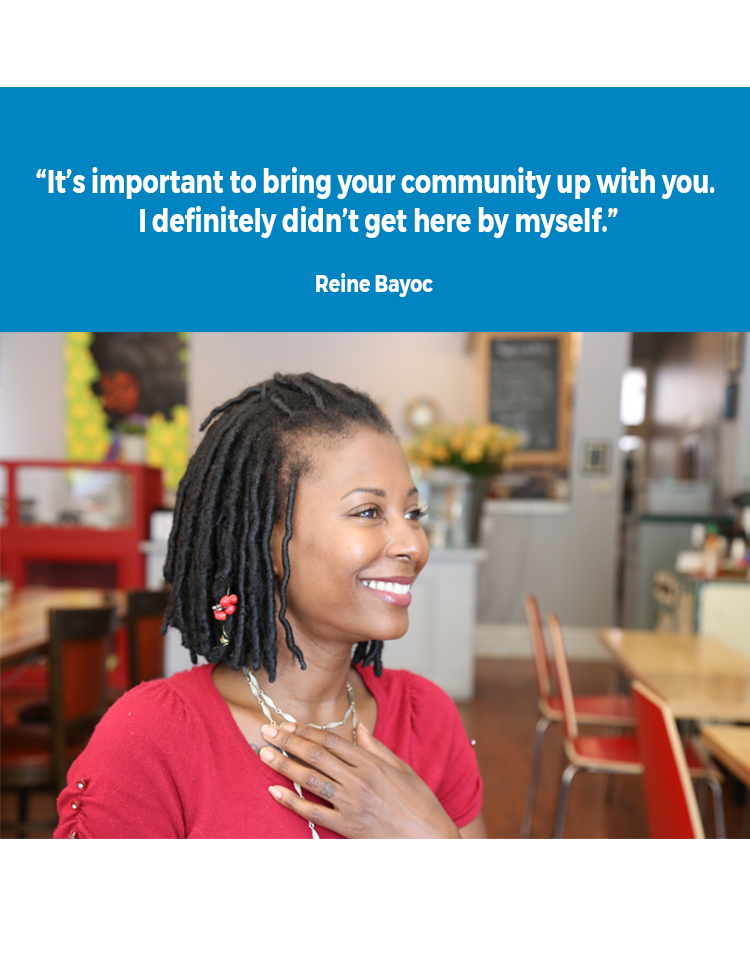 Reine takes a more philosophical and reflective turn. "This greens dish reflects my own personal food evolution to plant-based, familiar things that are upgraded because they're healthier. I'm excited about getting to do what I want to do, what's authentic to me… and being part of an organization [BBBSEMO's ANEW] that's actively trying to promote women and minorities in St. Louis's food scene, which isn't always the best at that… I'm enjoying this!"
The Celebration: Be there!
Chef Reine and Big Brothers Big Sisters of Eastern Missouri invites you — and, of course, the folks you count family — to come enjoy it, too. For the complete "Love & Magic Brunch: A Soulful Vegetarian Brunch Experience" menu, and to purchase tickets, click below:
As you wait for brunch day to arrive, here's a little sampling of the flavor you can expect at Chef Reine Bayoc's ANEW Test Kitchen residency debut:
We're looking forward to seeing — and being with — all of you on Sunday the 13th!