What's the Big Deal About the Big Event? Our Littles!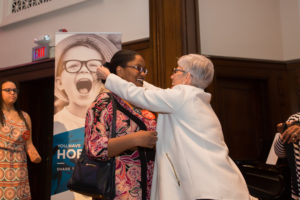 The 6th annual Big Brothers Big Sisters of Eastern Missouri (BBBSEMO) Big Event honors Little Sisters' and Brothers' achievements with new takes on what makes them unique
Those who've been part of the BBBSEMO family the last several years know: the Big Event is a big deal. 
The annual spring celebration, which started in 2013, commemorates high school Little Brothers and Little Sisters' graduating from the agency's program. It's a time set apart to recognize every parent/guardian, family member, Big, agency staff, and board member whose sustained commitment helps their Littles reach -- and celebrate -- the great milestone of graduation.
#WBW to not-so-way back: @BBBSEMO Big Event 2018's graduating Little Sisters and Little Brothers (and all the folks cheering them to continued triumphs)! 🙌🏾🙌🏼🙌🏿🙌🏽🙌🏻 pic.twitter.com/vRg9MRJJ2O

— etaecha (@etaecha) April 18, 2018
Over the years, the Big Event's also recognized Littles of all ages, as well as matches, in various ways. (One year included "Best Dance Moves by a Match/Team," for example). 2018's focus, like last year's, however, was on Littles setting huge examples for all: four youth -- ages 13, 14, 15, and 17 -- nominated by Bigs inspired by their Littles' incredible compassion, courage, creativity, and perseverance.
This year's edition at the historic Sheldon Concert Hall, new host and Grand Center neighbor, brought together over 700 BBBSEMO family and friends for an event made memorable by highly personalized touches: a live DJ, poignant honoree videos, a stirring youth performance, and special guest presenters.

"Each year brings new opportunity to celebrate our Little Brothers and Little Sisters and thank the many adults for their care, support and encouragement," says Rebecca (Becky) J. Hatter, CEO and President of Big Brothers Big Sisters of Eastern Missouri.
Contributors this spring – which include emcee Mark Reardon of KMOX Radio; award presenters Marty Zuniga (Pride St. Louis), Abigail Stahlschmidt (musician/model), and Adam Wainwright (Cardinals pitcher); performer RhonniRose Mantilla; Redline Production and Post; and BBBSEMO Board members Ryan Rippel and Tony Spratte – provided vital and enthusiastic support for the 2018 Big Event.
For guests like Betty, Parent/Guardian and Big Event first-timer, every touch was "wonderful" for her and her family. "It really made me see you all really do care about the kids," she says, noting, "I think it really did help [my granddaughter] a lot... I wish every child had a Big Brother or Big Sister."
Hatter says this year reveals all the promise present in our young people today, and all that's to come for them and for the BBBSEMO family.
"This year's Big Event really showcased how amazing our community is," she says. "And that gives us even greater hope for the future."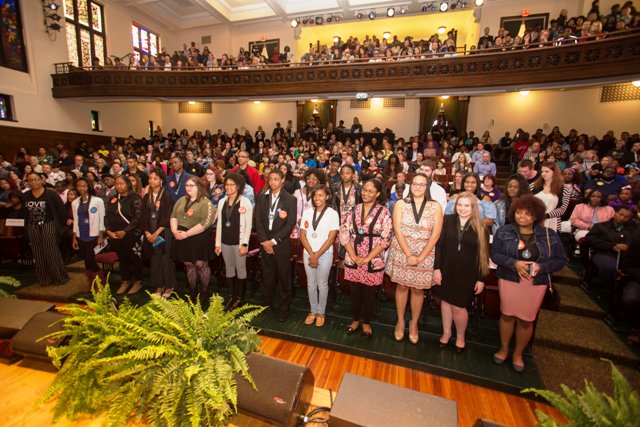 To see general and photo booth galleries from the 2018 Big Event, please click here and here.

Photo credits: Be Lovely Photography, Kristina Cipolla, TapSnap, BBBSEMO