BE THERE: Bigs, Parents, and Partners of 2018 Show What It Means In Real Life
Every January, Big Brothers Big Sisters of Eastern Missouri marks National Mentoring Month by recognizing those who've made a special difference in the lives of Littles and families across Eastern Missouri. This post provides a peek at our honorees, whom we'll celebrate later this month at a special event at ANEW.
Let's hear it for all our 2018 Bigs and Partners of the Year!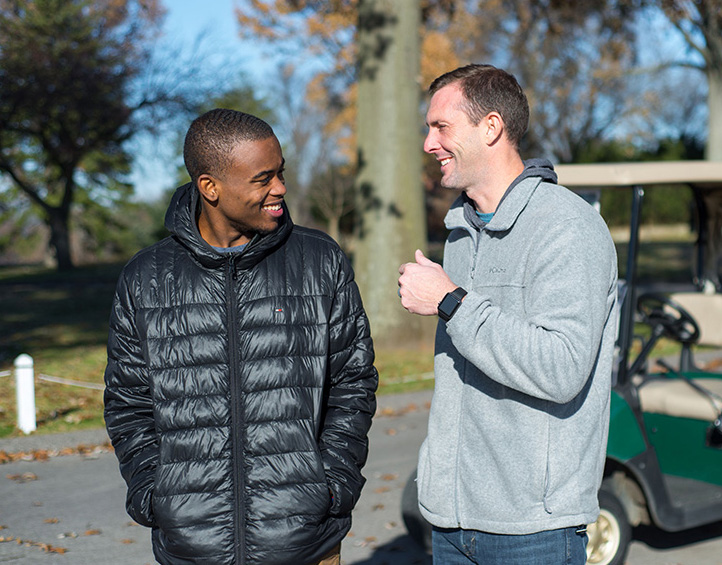 2018 BIG BROTHER OF THE YEAR
Adam Rockey matched with Little Brother Johnathan for 11.5 years
Big Brother Adam on Johnathan's place in his life: "This award highlights 11+ years of friendship. At certain times, life can get pretty busy so we may not have a chance to get together as often as we'd both like. But we quickly fall back into things when we do meet up after a month has gone by. There isn't any awkwardness or guilt. We just pick right up where we left off the last time we hung out.
Johnathan is always going to be Uncle Johnathan to my two kids. He was there when I married my wife. Now I get to watch him walk across the stage for his high school diploma this spring. I have a feeling I'll be repping his college of choice like a proud older brother when I help him on Move-In Day in the fall of 2019!"
---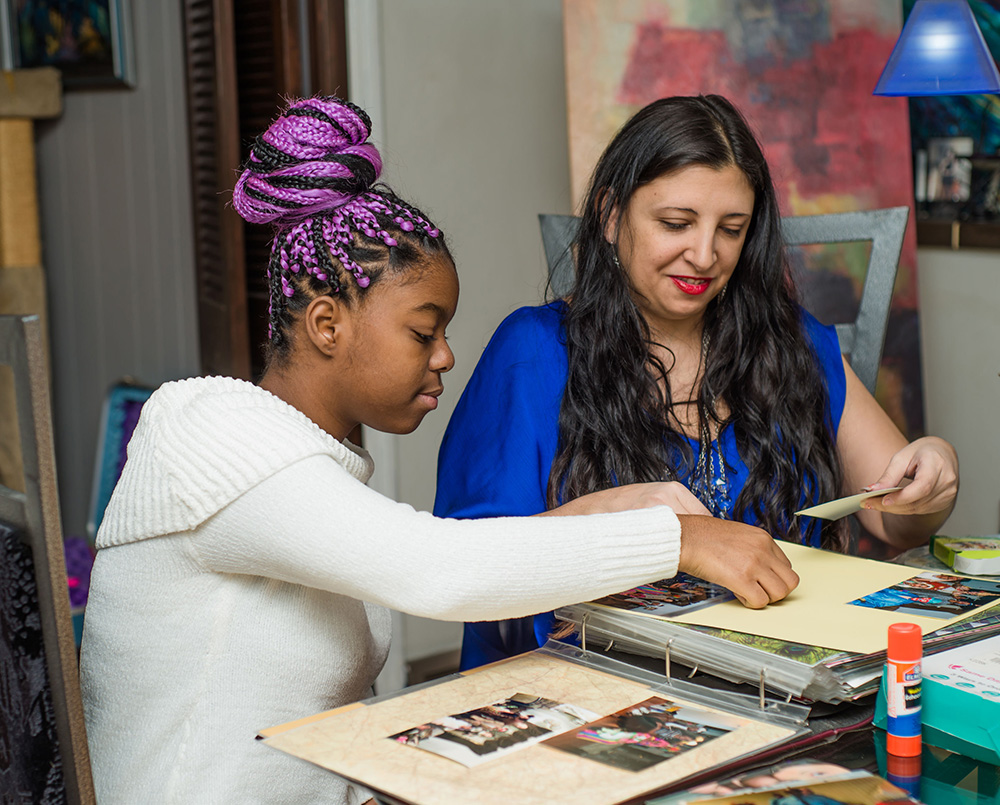 2018 BIG SISTER OF THE YEAR
Megan Garza 
Matched with Little Sister Angel for 8+ years
Big Sister Megan on exploring and bonding with Angel: "Since our very first outing, we have been taking pictures and keeping a scrapbook of all our adventures together. A couple years ago, we were lucky enough to win a trip to Chicago through BBBSEMO and Maritz Travel. We toured many famous attractions, but I think we had the most fun wandering down Navy Pier talking, laughing, taking goofy pictures, finding good food to share, and playing games in the car. (Angel still gives me a hard time about taking a funny picture of her sleeping in the car.)


Getting to return to childhood and try new things with someone you enjoy spending time with; and having the opportunity to be part of Angel's life and watch her grow up into a funny, feisty young woman… those have been the best things about being a Big."
---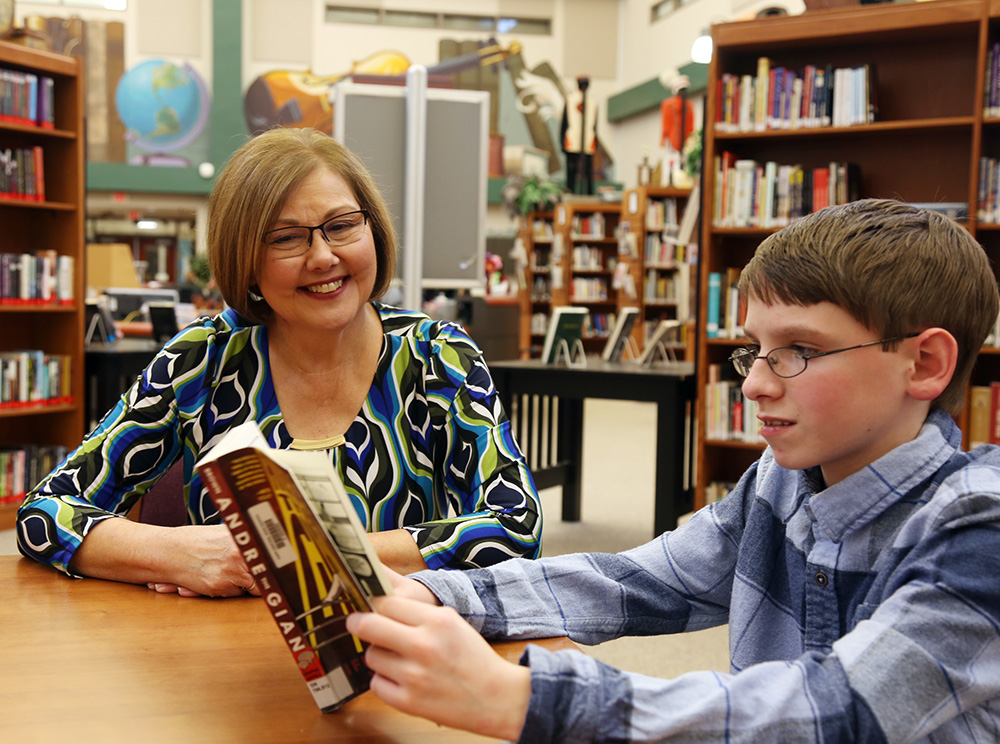 2018 BIG COUPLE / FAMILY
OF THE YEAR
Randy & Susan Bartlett matched with Little Brother James for 7.5+ years
Big Sister Susan on a memory best capturing her match with James: "I have been taking James to martial arts twice a week for the past three years, and have seen him go from being an insecure and timid novice to a confident, strong athlete. After cheering him on at a recent test, I commented on how proud I was of his achievement and how much he has grown in skill and mindset. He responded, 'Wow – that's great. I don't even know how I did it.' That sums up our entire journey. When Randy and I met James, he was a nervous, hyperactive child. He has blossomed into a confident and determined young man.


I am extremely excited and honored that my husband, Randy, and I were selected as Big Couple of the Year. I am especially touched because my husband passed away four years ago… upon James' request, I have continued to mentor him as a Big Sister. Randy loved James and would be so happy to be recognized.""
---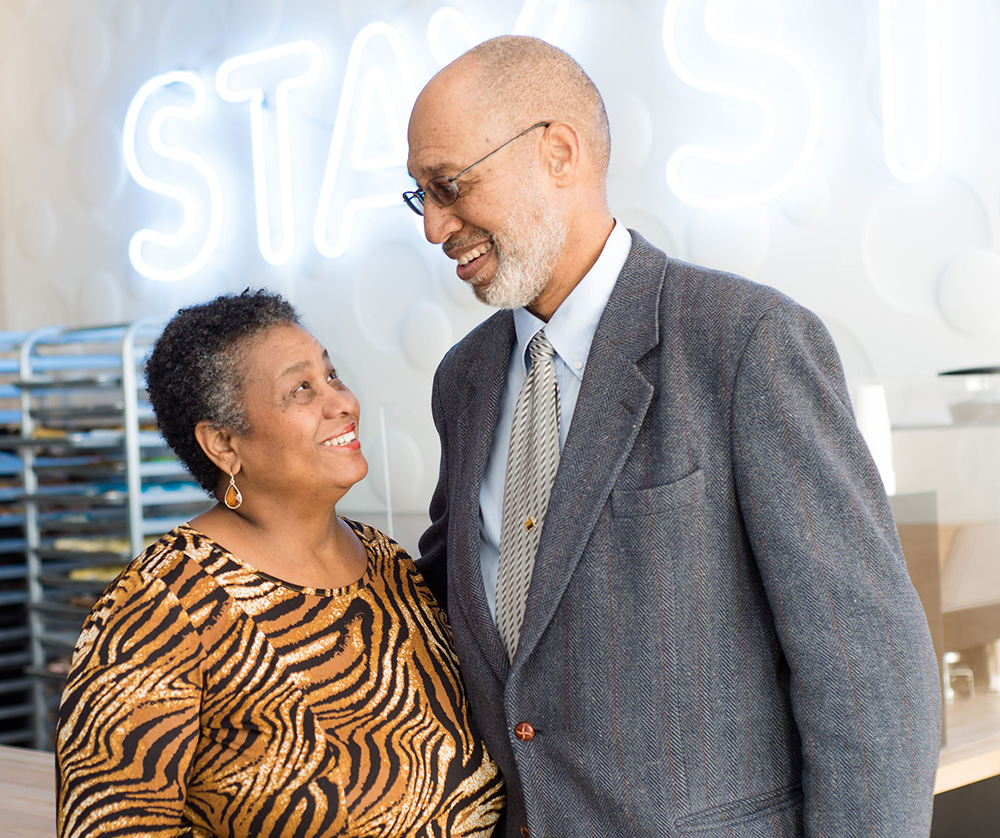 2018 PARENTS OF THE YEAR
Cheryl & Bruce Fleming
Daughter in BBBS program for 10+ years
PGs Cheryl and Bruce on why they enrolled their daughter eight years ago: 

Cheryl: "When Hannah asked to have a Big Sister, initially we said no. I thought it wasn't fair to other children on the list for a mentor, since Bruce is an employee*…" 

Bruce: "We also wondered if we'd be 'taking away' a Big from another little girl who others might deem more deserving… a few people early on were bold enough to ask why Hannah needed a Big Sister since she had both parents in the home…"

Cheryl: "But BBBSEMO convinced us it was alright for Hannah to have a caring young adult to talk to – 

Bruce: "Hannah is an only child with, uh, 'older parents' (laughing). We thought a young and vibrant Big Sister might fill the potential void of not having a biological sibling." 

Cheryl: "It has been great to be able to give her a Big Sister through the BBBS program. Hannah's Bigs have related to her as only an older sibling could. And Big Sister Ashley's personality alone has helped Hannah, and us as parents, offering us a laid-back perspective versus the one of her wild and crazy parents!"
*Bruce, our agency's Chief Hospitality Officer, has been with BBBSEMO in various roles since 1996
---

2018 CORPORATE PARTNER OF THE YEAR
Commerce Bank
Partner for 22 years
Sara Foster, Commerce Bank Executive Vice President of Talent & Corporate Administration, on investment in BBBSEMO: "Commerce has had a successful and fulfilling partnership with BBBSEMO for 22 years. Investments of time, money, professional advice, and collaboration on many projects have been important for our company because they support an outstanding agency helping the St. Louis region be a better place. And that aligns well with our commitment to community as a whole. Our people learn a lot and get a great deal of personal satisfaction from involvement with Littles and the BBBS team."
---

2018 COMMUNITY PARTNER OF THE YEAR

St. Louis County Library
Agency partner since 2015
MacKenzie Smiddy, Youth Services Specialist, St. Louis County Library (Natural Bridge branch), on nurturing community: "Partnering with BBBSEMO has transformed the library's relationship with the youth in our community – particularly Normandy 7th and 8th Grade Center students. They visit the library regularly, actively seeking out and suggesting programs; and many are signing up to become teen volunteers. Our new, improved relationship with N78C and its students is absolutely a success story, and one of my proudest accomplishments as a youth librarian."
---

2018 BOARD MEMBER OF THE YEAR
Tony Spratte
Board Member for 7 years
Tony Spratte on what it's meant to serve: "While I feel my role is nowhere near as significant as Bigs' and the staff's, I've tried to BE THERE to offer financial guidance and expertise whenever needed.  It's been extremely rewarding over the 7 years I've been involved to see the amazing things the organization has accomplished."
---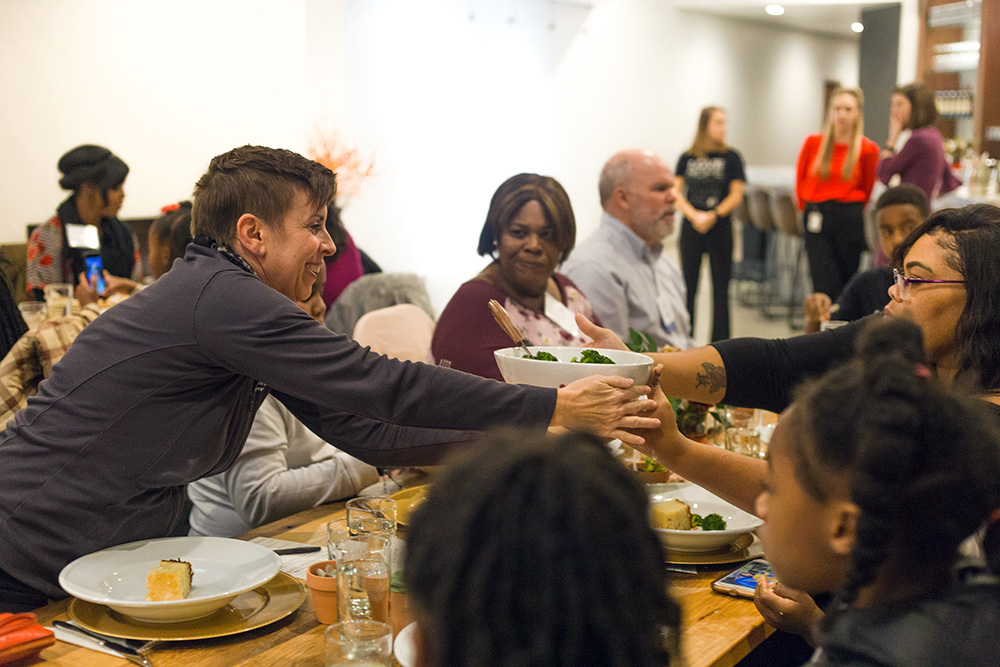 2018 STAFF MEMBER OF THE YEAR
Karen Sandt
St. Charles staff for a cumulative 12 years
Karen Sandt on what fuels her dedication to BBBSEMO's work: "Being part of watching matches together and seeing Littles discover their potential and growth is very rewarding. And now that I have the privilege of being a Big Sister myself, I think one of the best-kept secrets about being matched is how much the relationship changes, challenges, and benefits a Big as much as it does a Little!"