Then, Now, Wow! Honoring BBBSEMO Bigs, Parent, and Partners
National Mentoring Month started as a national campaign in 2002 to promote youth mentoring in the United States. At Big Brothers Big Sisters of Eastern Missouri, our goal is to change lives through relationship. So participating in that campaign has always made sense.
At our January celebration of BBBSEMO's Bigs and Partners of the Year, honorees shared stories and insights that drew laughter, tears, and applause. The gathering was a powerful reminder of the simple yet profound power of "yes": the yes of parents/caregivers entrusting their children with us for matches with caring volunteers… the yes of volunteers becoming Bigs to make change (and finding themselves changed, too)… and the yes of supporters continuing to give because they truly care about young people in our community.
Please join us in celebrating yet another outstanding group of Bigs and Partners of the Year!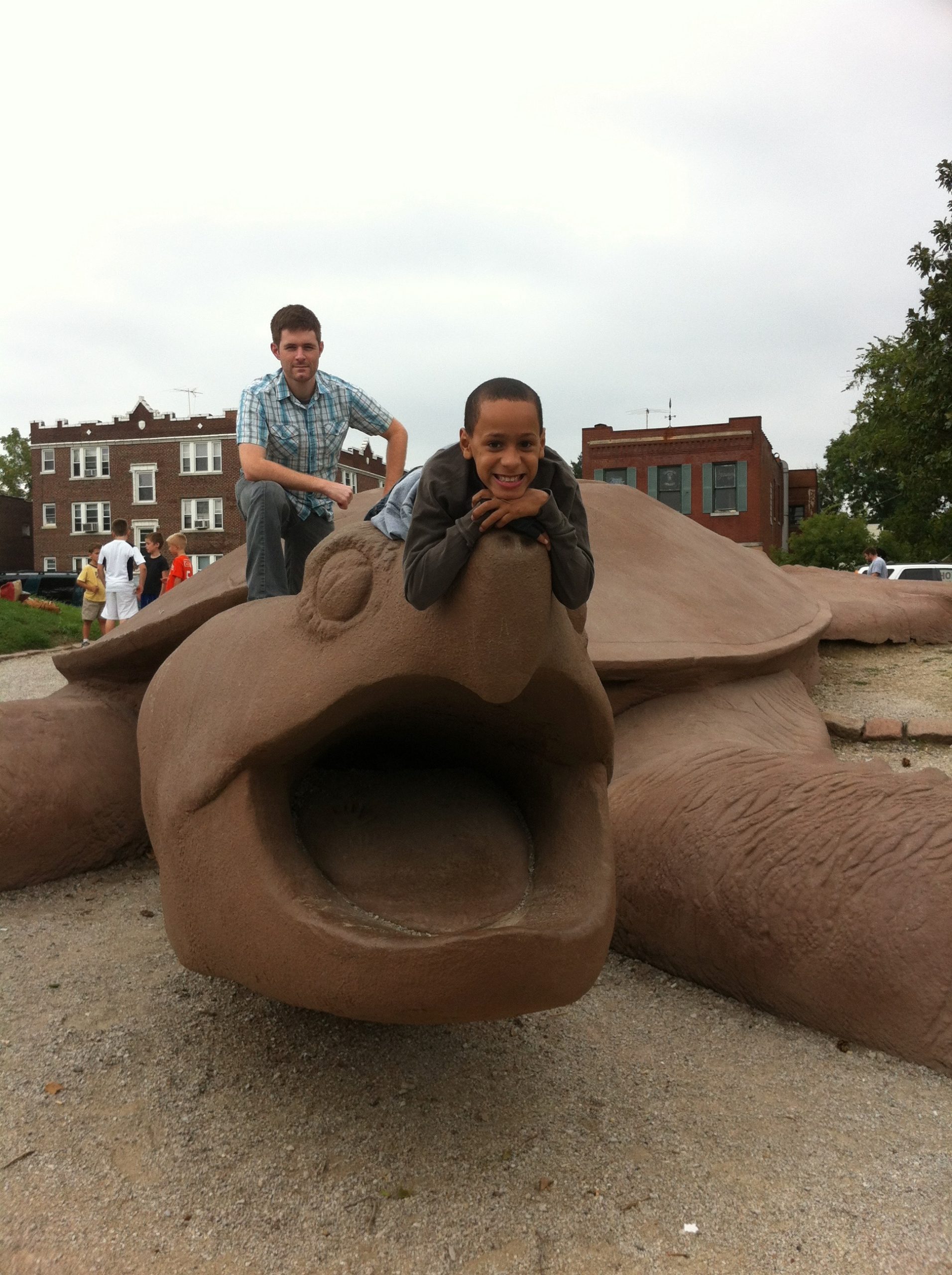 Big Brother Joe and Little Brother KJ 2008
---
"[T]he first time we met KJ at Washington Elementary, your mom Tiffany was a little skeptical: 'Who the heck is this guy? What the heck is Big Brothers?' (laughter) She took a risk, and a leap of faith and trust. And it's been a mutual benefit of us both…. Helping young people find their way [while] helping older people find a bit more about themselves truly is a win-win. This award's something I share with my good friend KJ. I truly couldn't be more proud of his accomplishments. It was a journey, and it was your determination and resolve to get there. You led your own way with supportive others. And I got to play some part in that."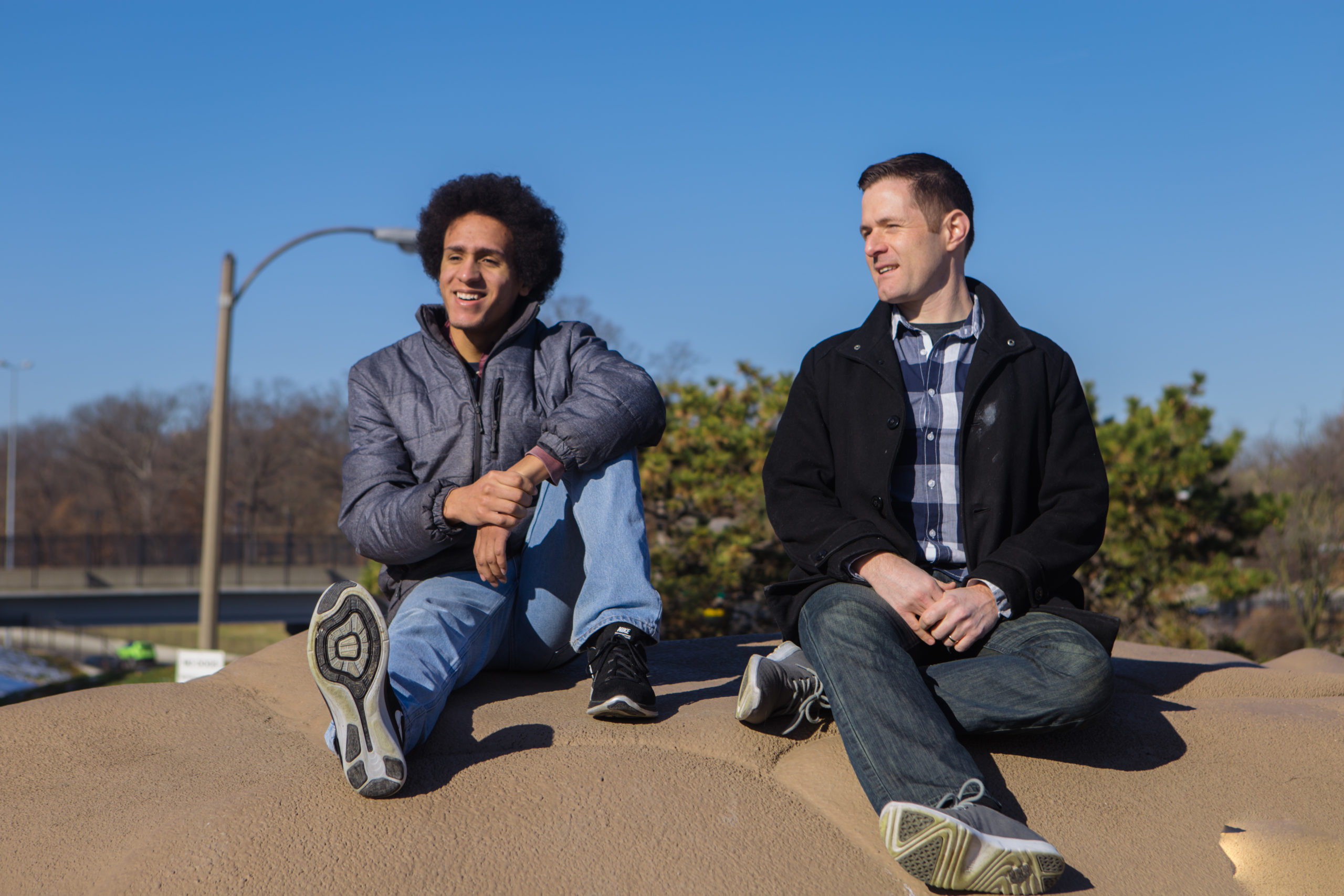 2020
---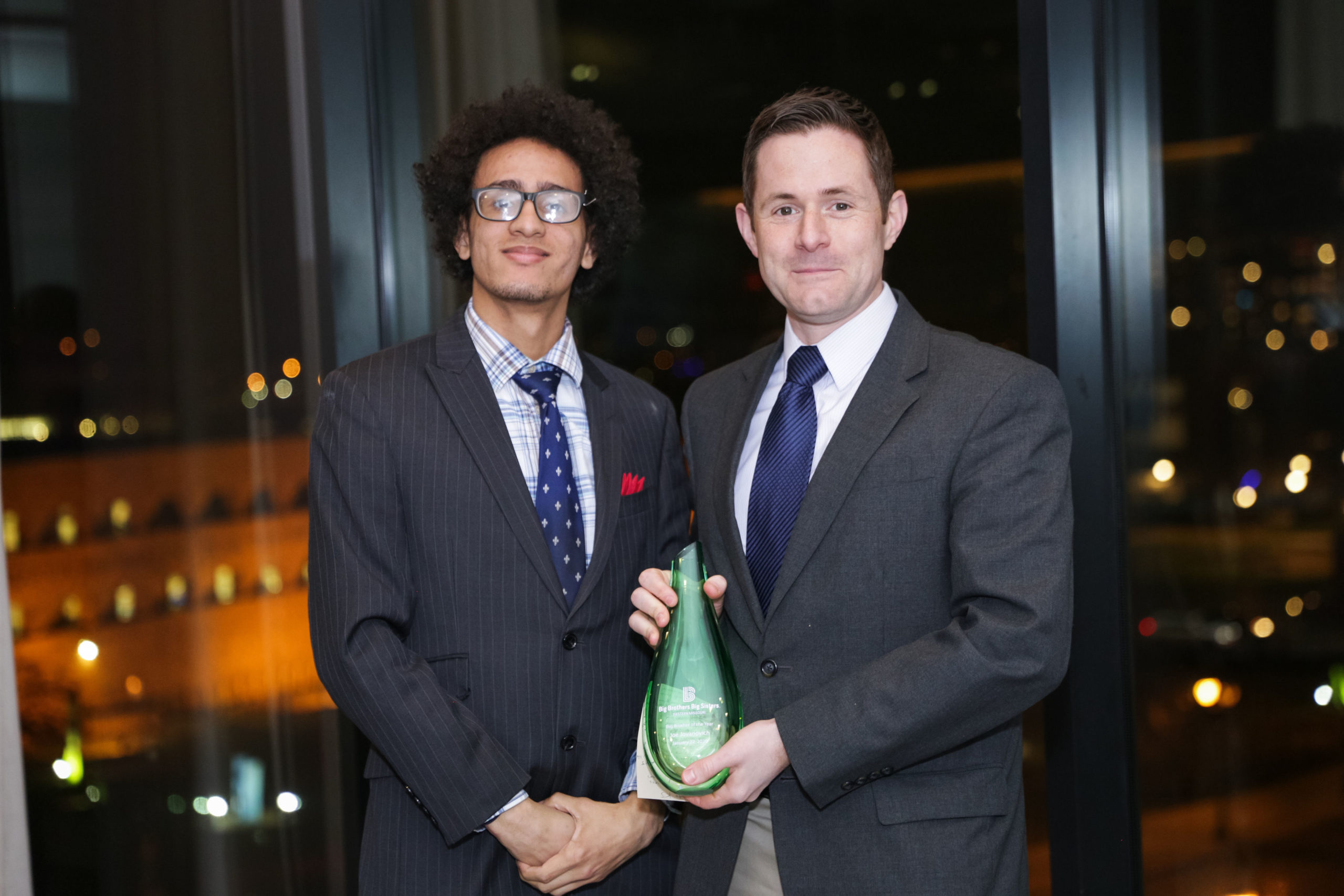 Big Brother of the Year Joe Jovanovich
---
"Joe's played such a big role in my life. The main reason I'm at SLUH -- other than the amazing efforts of my mother -- he encouraged me to go to Loyola, which made applying to SLUH even a possibility, and he was the one who took me up to take the test at Loyola Academy to get into Loyola. And with my first job at Pat's, Joe gave me that amazing first work experience I'm definitely going to carry throughout the rest of my life… I was able to show off what I could do my first three years of high school and get a little bit of extra money for myself and for my household. And just getting to know you, I am a significantly harder worker. You've shown me how to have an appreciation for doing whatever you can for others, whether it'd be family or outside the family, and just the Greater St. Louis area as a whole. I can't thank you any more for being my Big Brother."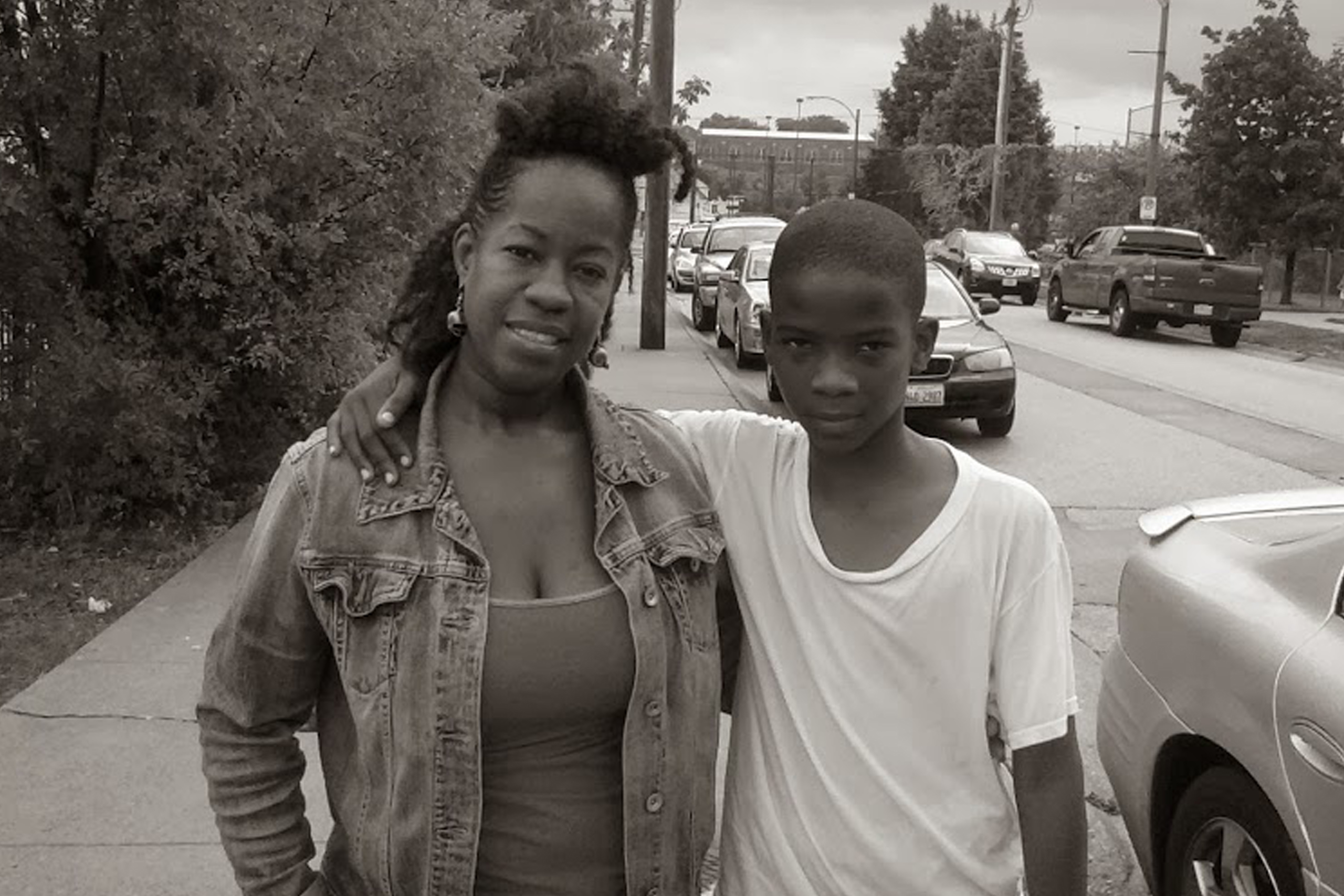 Big Sister Maureen and Little Brother Carl 2008
---
"When I sauntered into the Big Brothers Big Sisters building 11 years ago, our divine spirits spoke to each other and envisioned 20/20 a perfect match, which brought three families together. To my son Kevin and my daughter Lynda, I appreciate your thoughtfulness and acceptance of my Littles while in middle- and high school. (I had to ask my kids first if it was okay with them for me to become a Big!). And to my biggest 'fans,' the Pierces, I admire the values and morals you instilled in your children. The way you've raised Carl and his brothers… your family values are contagious. I see you work together through all four seasons, bonding and sharing family love, and I value my children and grandchildren even more because of Carl and our relationship. Thank you for allowing me to spend time with your son. And Carl, thank you so much for being my Little Brother for seven years."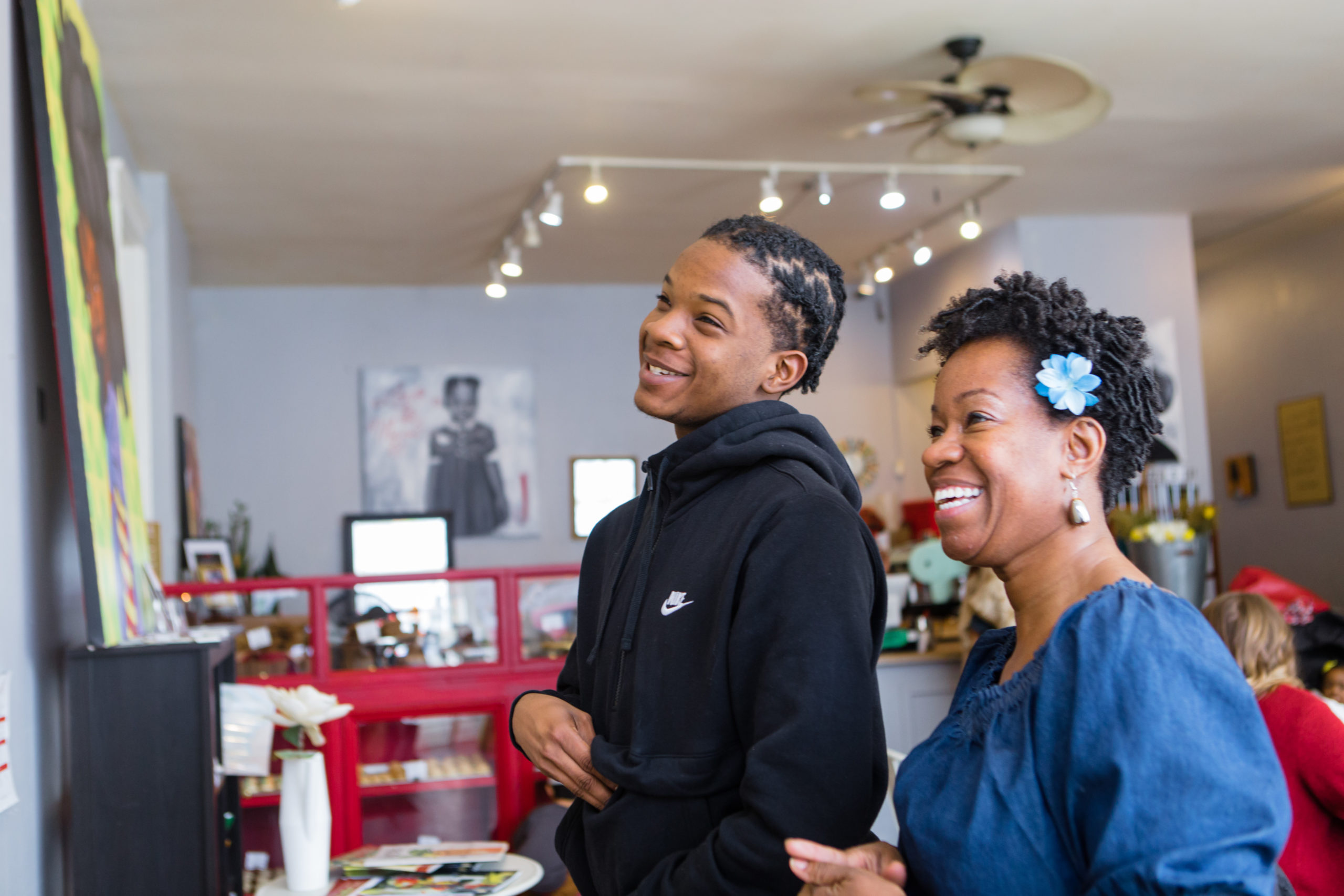 2020
---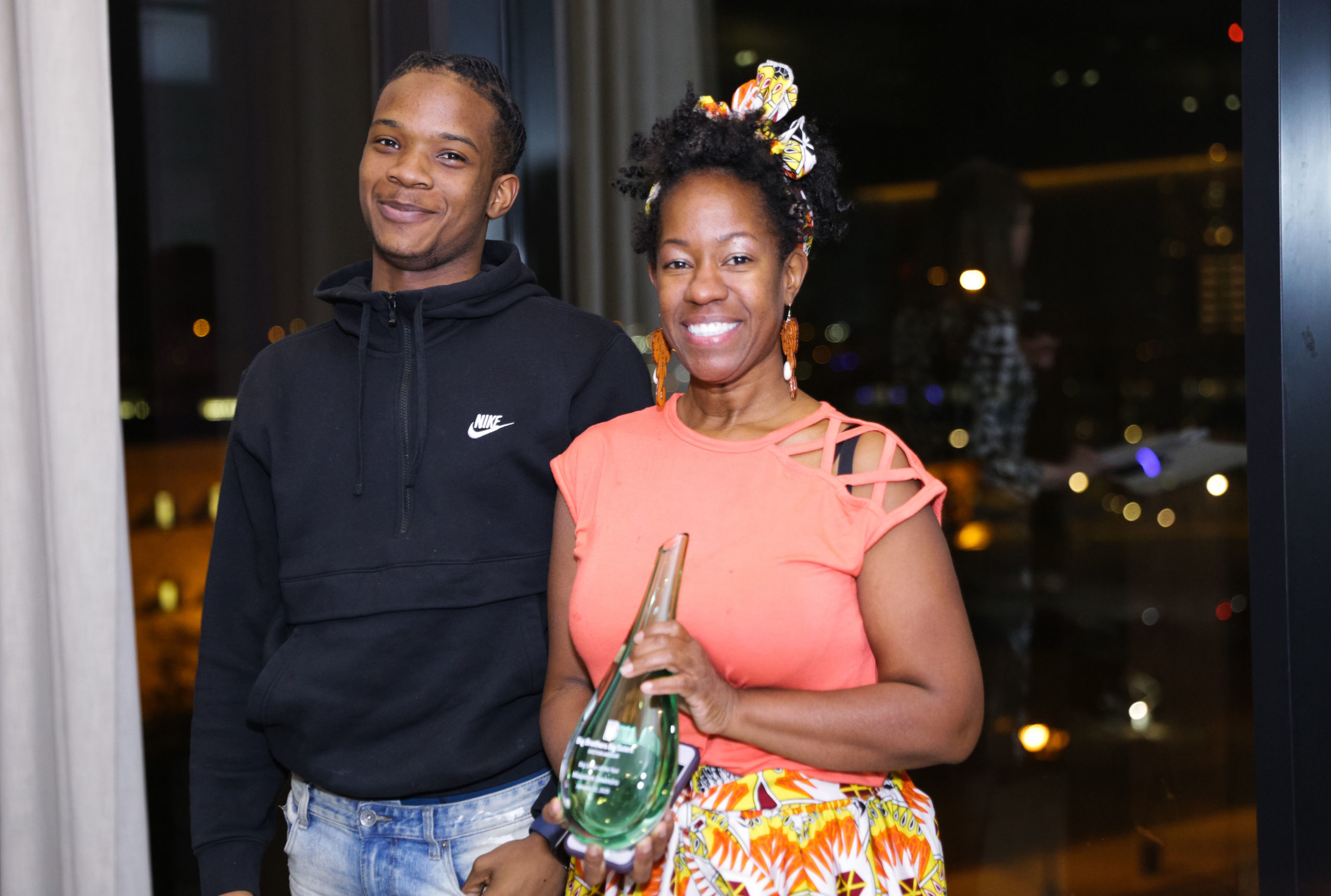 Big Sister of the Year Maureen Simmons
---
"Maureen is a great person, and I'm so happy she was picked to be Big Sister of the Year."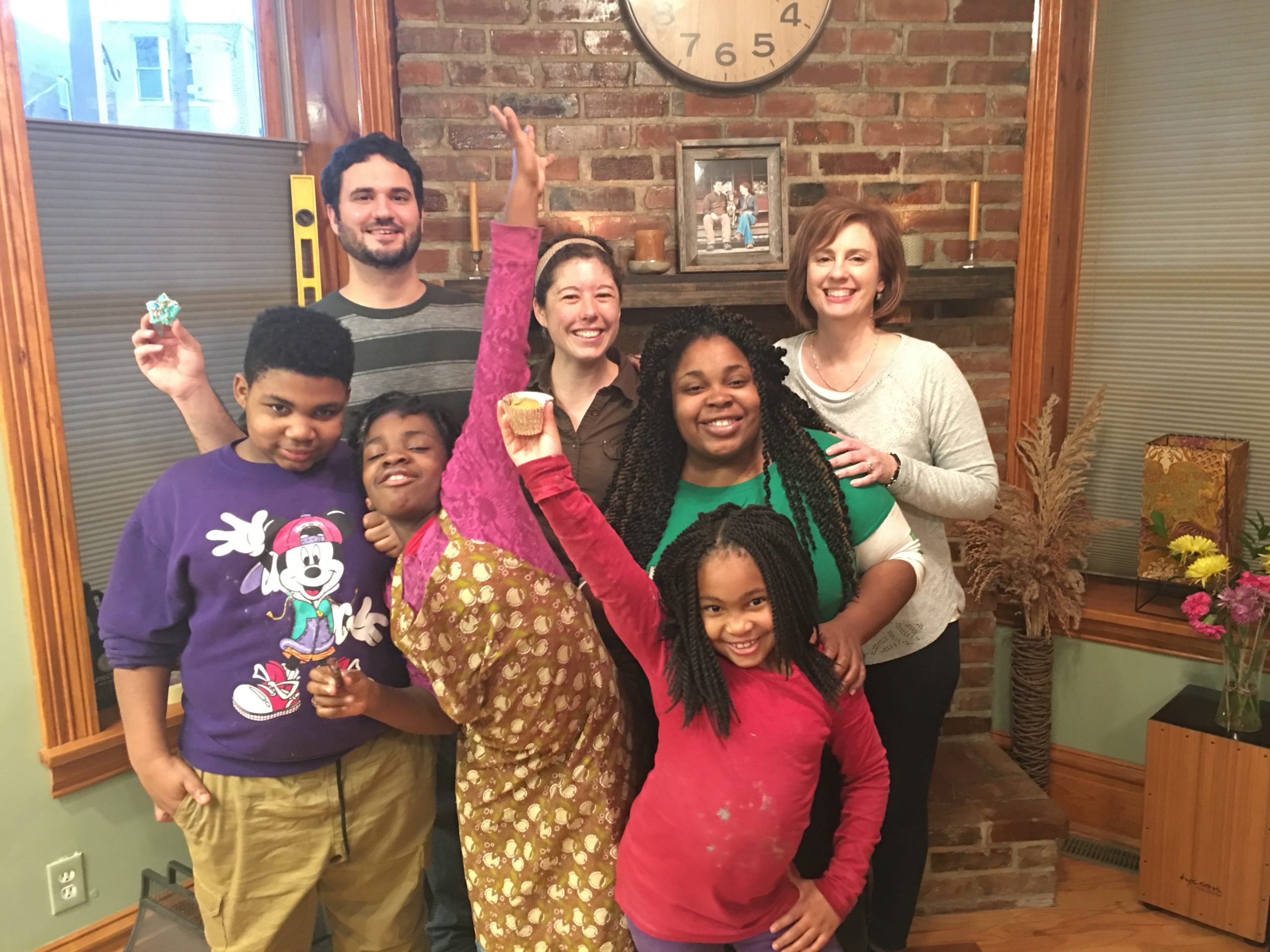 Then: Eugenia and kids and three Bigs (Emma and Kyle, and Tina)
---
"I absolutely love Big Brothers Big Sisters. Liz, our Relationship Specialist, is one of my favorite people. I talk about her so much, people think she's a part of my family... and she is. Emma, Kyle, Tina, Patricia – thank you so much for dealing with me and all my questions (laughter)… and dancing through the hallways with me! This is so much more than a match. I have a village, and I appreciate that so much."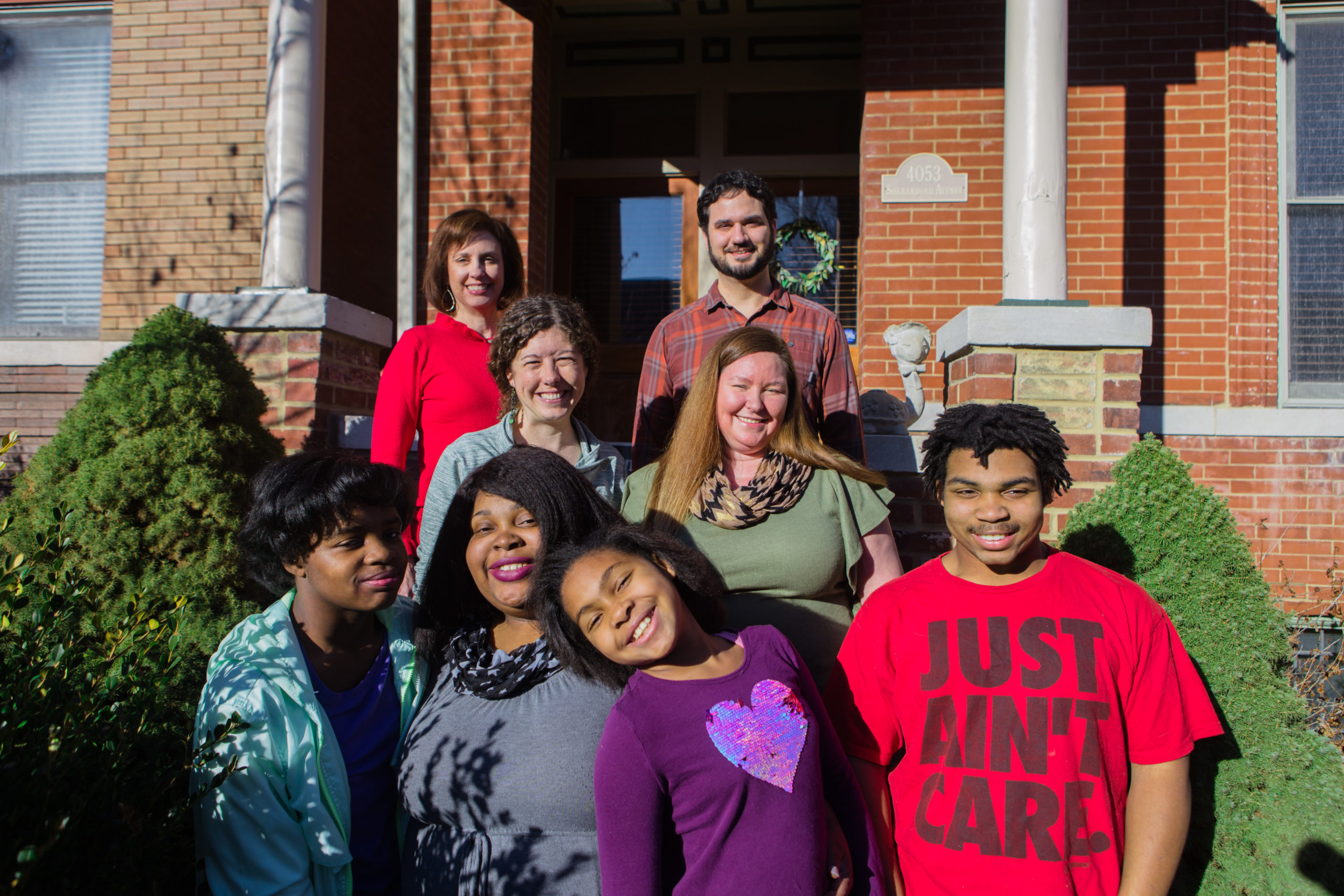 Now: Three Littles with four Bigs (newer BS Stephanie), and Eugenia
---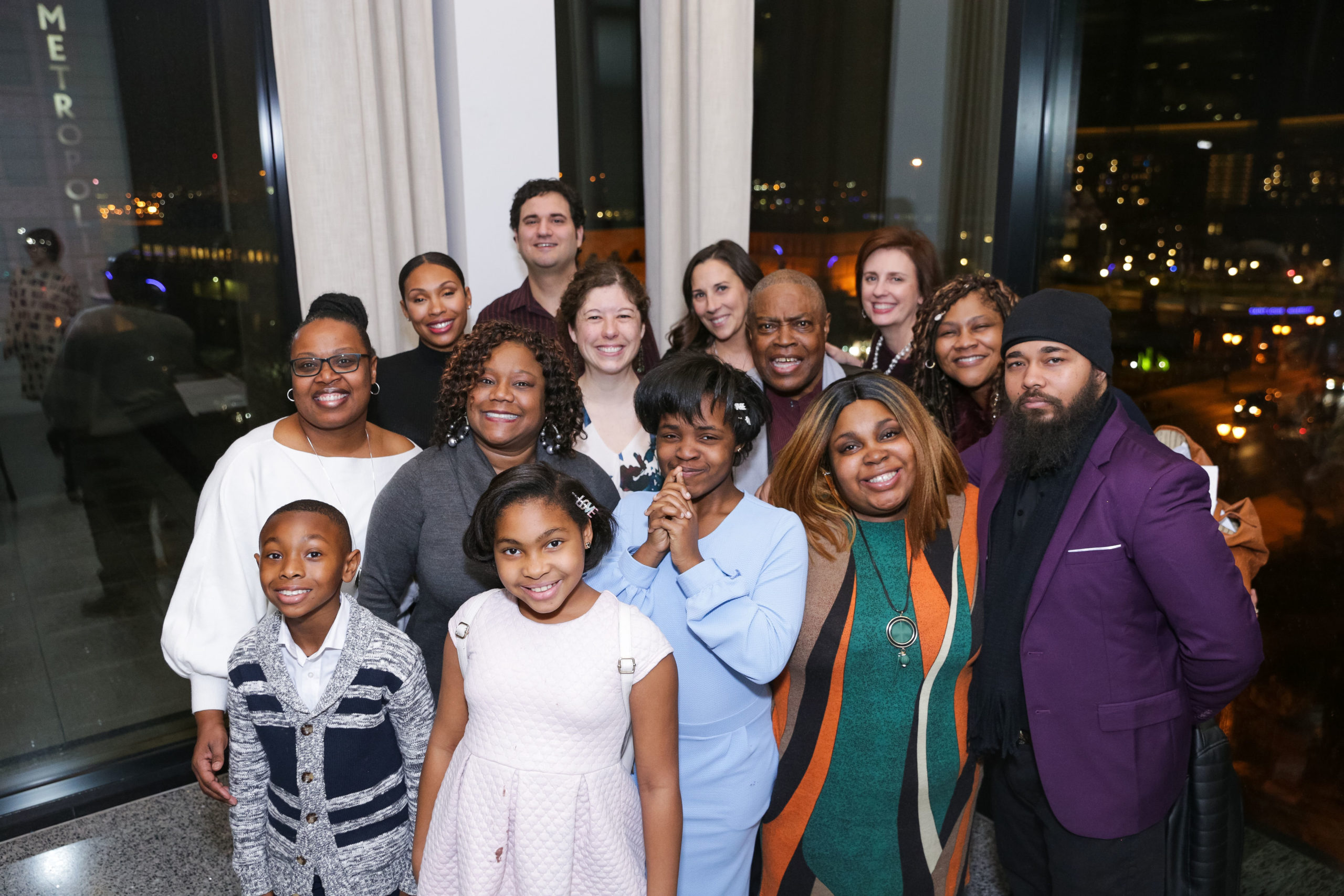 Parent of 2019 Eugenia Washington
"I absolutely love Big Brothers Big Sisters. Liz, our Relationship Specialist, is one of my favorite people. I talk about her so much, people think she's a part of my family... and she is. Emma, Kyle, Tina, Patricia – thank you so much for dealing with me and all my questions (laughter)… and dancing through the hallways with me! This is so much more than a match. I have a village, and I appreciate that so much."
---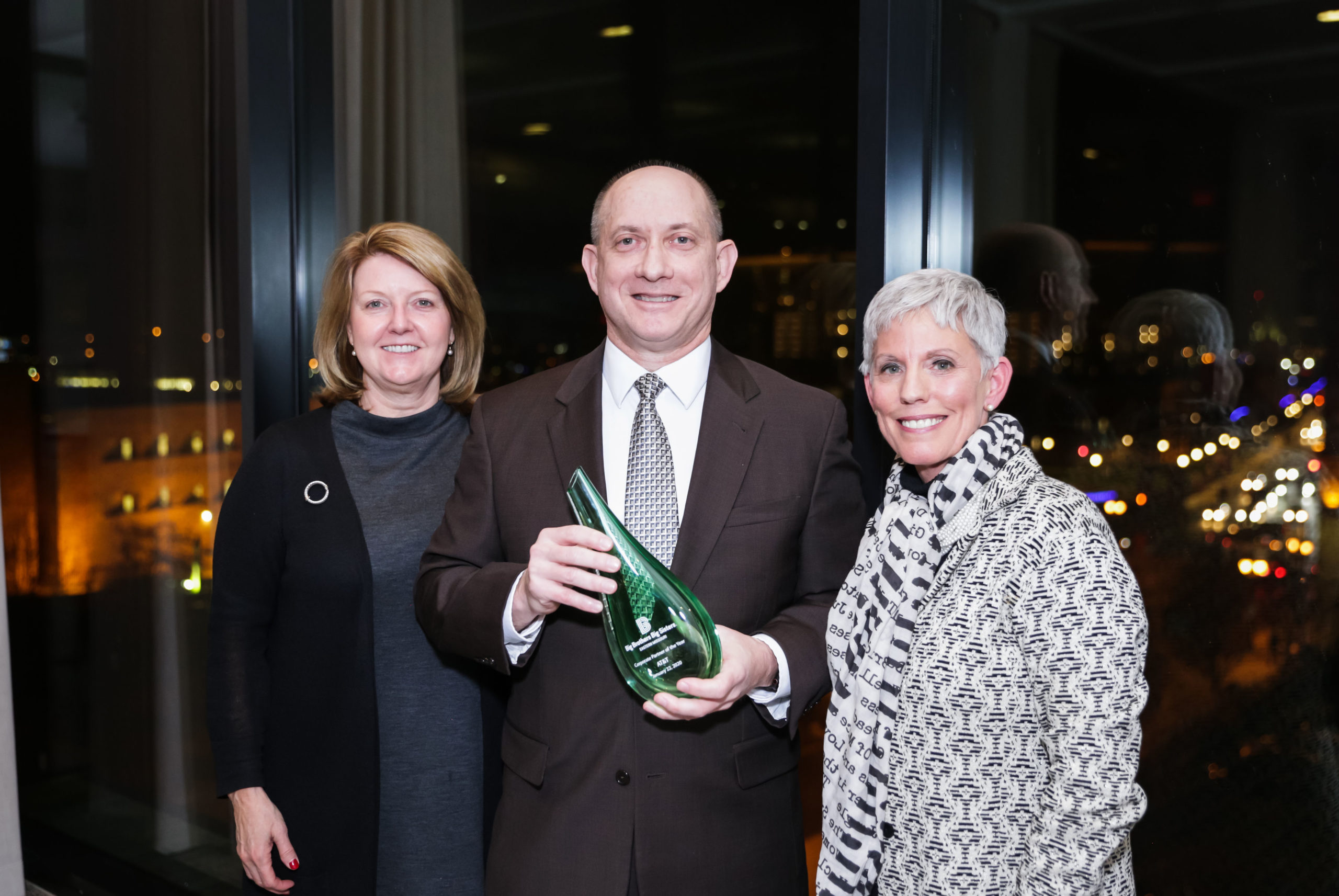 CORPORATE PARTNER OF 2019
AT&T
---
Craig Unruh: "The focus of Believe St. Louis is bringing AT&T's financial resources and employees together to uplift youth in this region and try to improve their lives through education, mentoring, and career development. As we thought, 'What organizations do we want to support as part of this program?' Big Brothers Big Sisters jumped to the top of the list. So we literally launched Believe St. Louis with a check to Big Brothers Big Sisters, followed up with some Lunch & Learns, and I'm happy to say – in addition to the number of Bigs we have at AT&T – we've already added 10 more this year. BBBSEMO is directly working, day-to-day, hands-on, with our youth and making sure they're receiving love and support to be the best they can be. It's our honor to support this organization."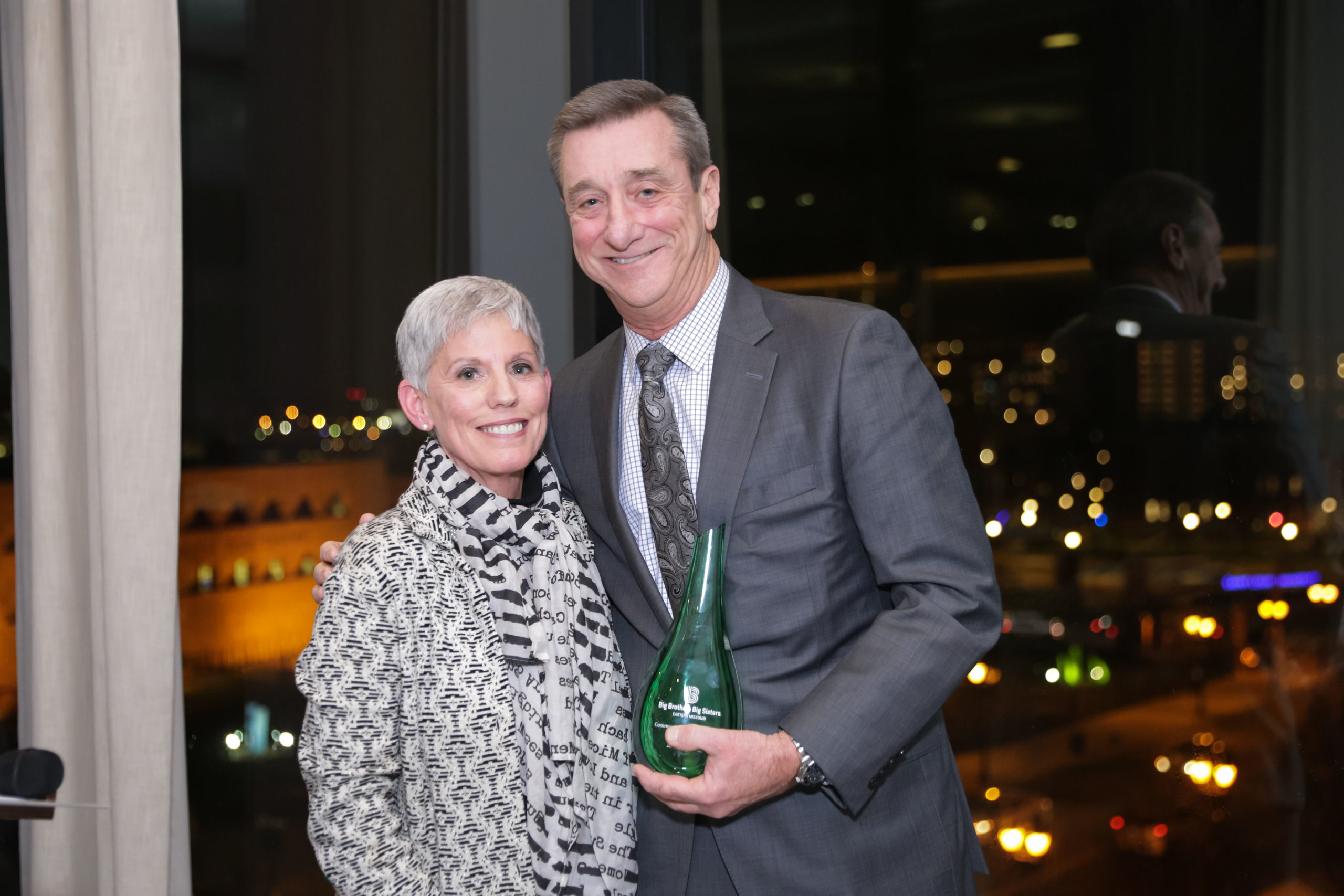 COMMUNITY PARTNER OF 2019
The Muny
---
Denny Reagan: "It's been really gratifying to know that the Muny has been one of the countless places where Bigs and Littles have been creating memories and bonds for well over 25 years. What Big Brothers Big Sisters does is so important. We all need cheerleaders in our lives. A few years back there was this quote from BBBSEMO in the St. Louis Business Journal: 'It's our vision that Little Brothers and Little Sisters will live and learn in positive, opportunity-rich environments.' It's the Muny's vision to create such an environment, and it is our pleasure to welcome organizations like yours to the Muny for a whole lot more years."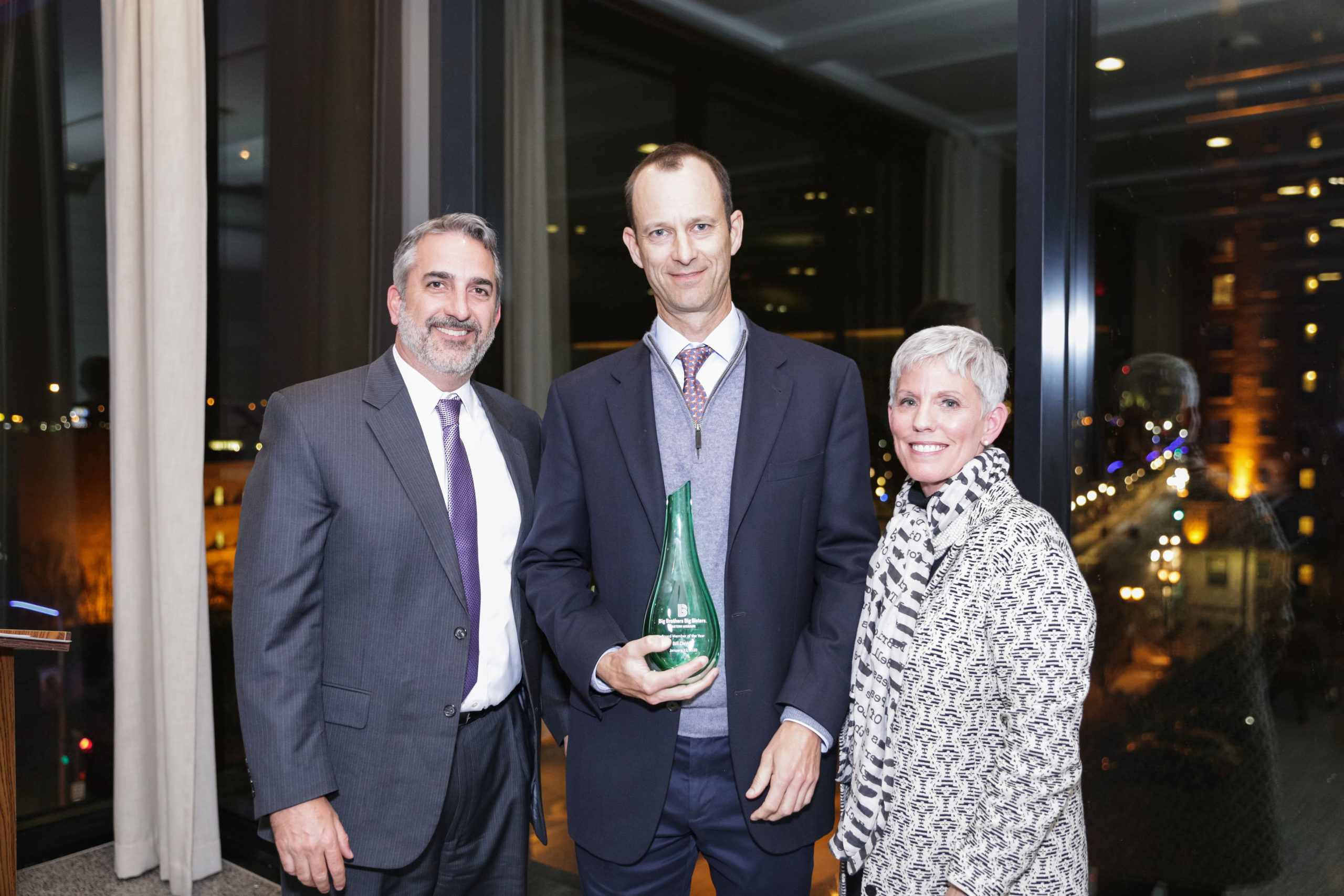 Bill DeWitt III
---
"For those of us lucky enough to be able to give back to this community, we all want to be part of organizations that make an impact and do so in a professional manner. This agency hits the bullseye in terms of community impact, and takes the basic idea of Big Brothers Big Sisters to another level. Because it's so well-run, sometimes you get a little lazy as a board member (laughter)… but as soon as that happens, you get that call from Becky (more laughter) and she says, 'I need your help.' But what's great about that is the feeling that you're adding value with what you bring to the table. She's not calling me for some sort of unnecessary favor --  she's calling because of something I can do with the Cardinals or for advice on a significant strategic matter. So you feel like you're being leveraged to support something already good and make it even better. That's why I'm part of this organization… it's a wonderful honor for me to be a part of it."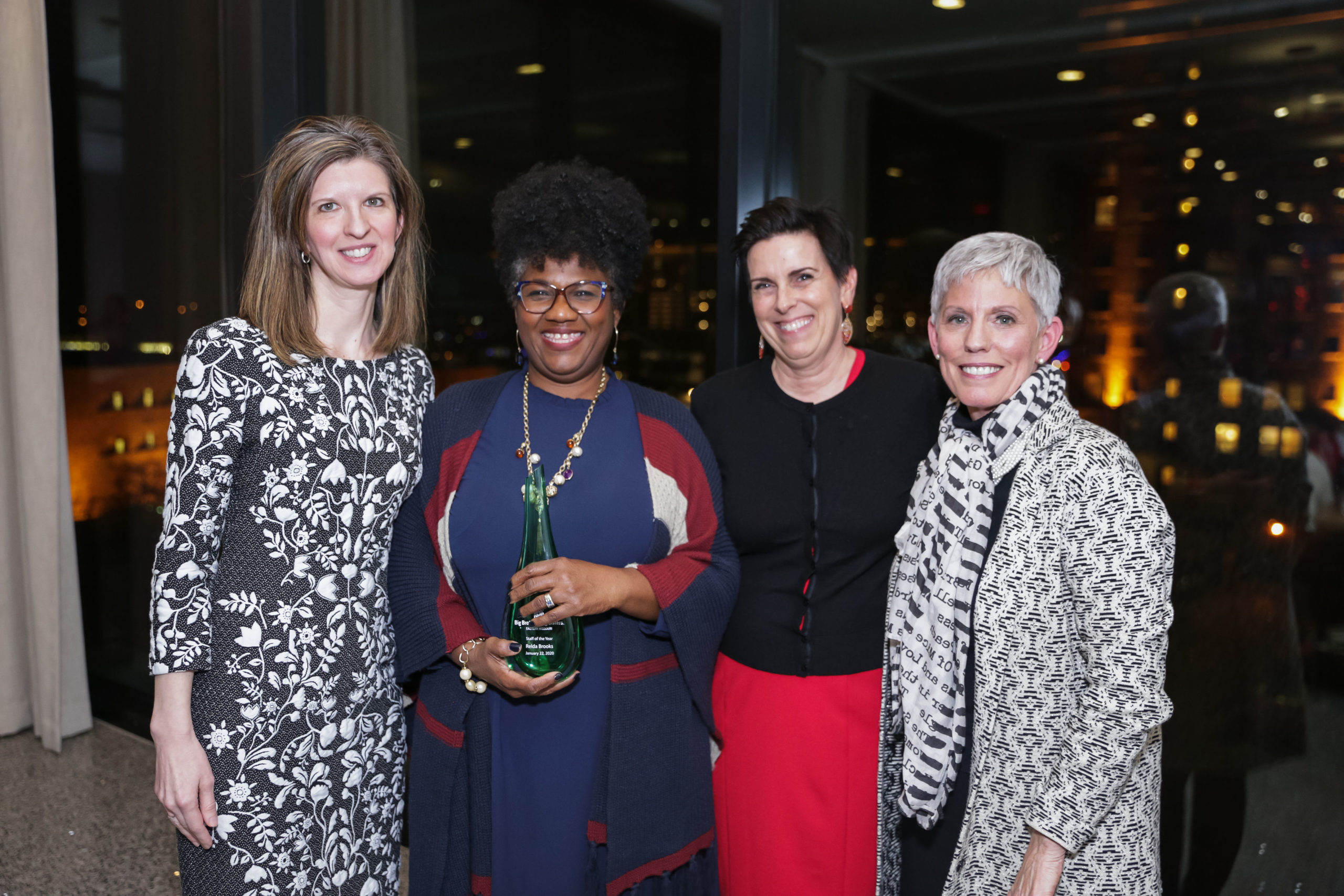 Relda Brooks
---
"I am humbled because I value the work at Big Brothers Big Sisters. When I think about what compels me to do the work I do, I think about growing up in Pruitt-Igoe, where my mom and my great-aunt Eslaine both worked for the St. Louis Housing Authority and volunteered in our community. They seemed so proud of their jobs, and that was displayed in our families' homes and the buildings they managed. What I also think about, too, is that living in Pruitt-Igoe, I never felt poor. We just never did. So with that one thing sticking with me, I came to Big Brothers Big Sisters to serve families who deserve a decent life and kids who deserve an education. So I thank BBBS for this honor, and my husband of 36 years; I also thank my two daughters, and my friends, who were patient with me when my energies went to BBBS families. In the words of one of my colleagues, Ms. Patti: 'You make this look easy, coming up in here all put together!' I say, 'If I don't, I need an intervention!' (laughter) This work has come with a cost that I don't regret… but I'm here because God wants me to be."
THANK YOU
Thank you to every Big, Parent/Guardian, Partner, and agency supporter for making 2019's National Mentoring Month activities so memorable!
Look for celebratory content on BBBSEMO's Facebook page, and Instagram and Twitter accounts, as we recognize our champions of love, hope, and opportunity throughout 2019!