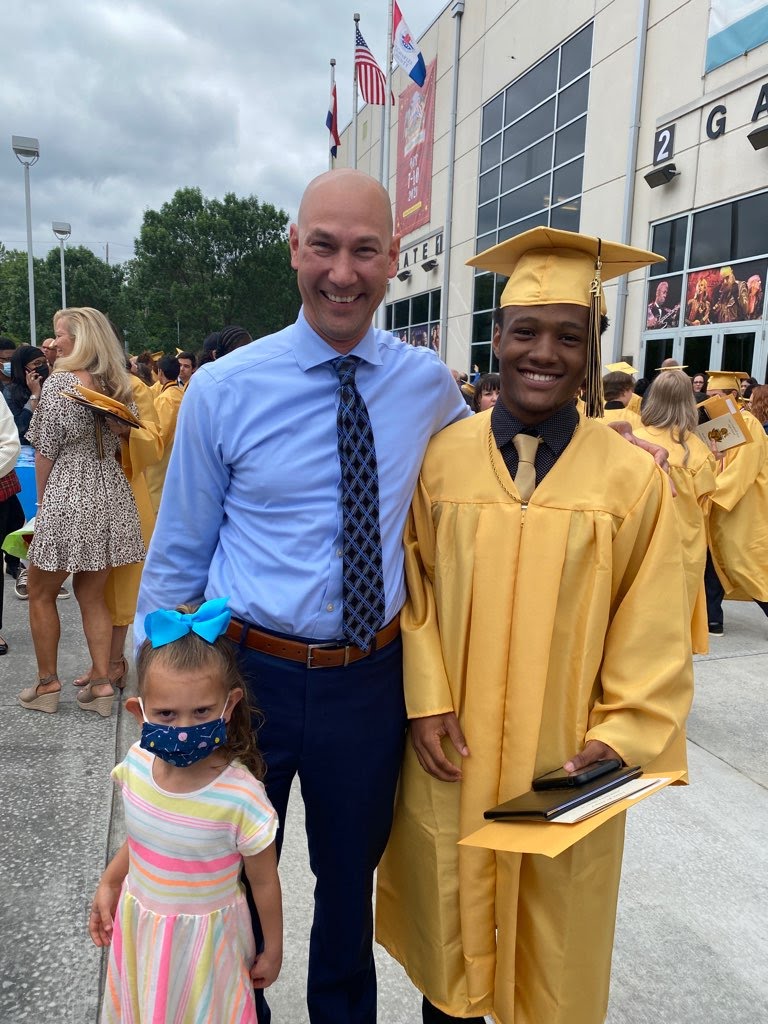 It's Tuesday, November 25, 2008.
Joshua is five, the youngest a Little can be.
Jason's a Minnesotan in his late 20's, recently graduated from SIUC and living without family in St. Louis.
The two meet for the very first time to become official Little Brother & Big Brother. Both are excited to begin a match full of fun experiences. Both are ready for genuine connection.
Now fast-forward to today: After 12 years together, Jason & Joshua are BBBSEMO's Brothers Match of the Year. They're no longer official Big & Little -- Joshua finished high school in May and joined Big Futures, our program for 1:1 match graduates, ages 17-25, pursuing education, enlistment, and/or employment. But a pair like Jason and Joshua don't need a program to stay brother'ed. They've got history. And they've definitely got each other.
---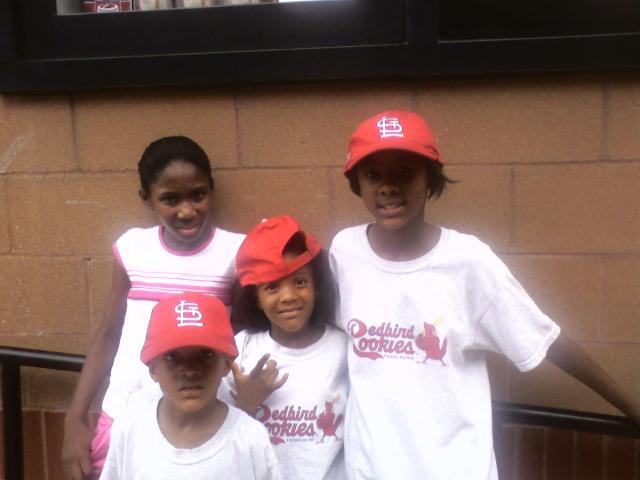 Being there (and everywhere)
Activities have never been in short supply for this match. Athletics was huge from the start. Joshua played Redbird Rookie baseball when Jason entered his life (and attended many, many games!). Other sports -- soccer, basketball, track & field, football -- got added over time. Jason also joined Joshua for events like "Scouting for Food," one of many activities they experienced together.
In the earlier years, Joshua's family made a few housing transitions that took them to St. Ann, and then to St. Peters. Geography and distance can challenge even the strongest matches; it didn't faze this one. "No matter where we moved," says Joshua's mom Toni, "Jason continued to stay involved in Joshua's life. I admire him for that."
---
Family growth on both sides
This match also stayed together – and became stronger – through milestone family changes. Jason married, and he and his wife Brooke were there for Joshua's baptism. When Joshua's mom Toni met her future husband, Jason stuck an immediate friendship with him as they talked hunting and watched Joshua compete. The arrival of Jason and Brooke's first and second babies only added more love.
"Heat, rain, or cold, Jason would attend games. That shows how much he dedicated and committed to the relationship with Joshua. That is love."
—Toni, Joshua's mom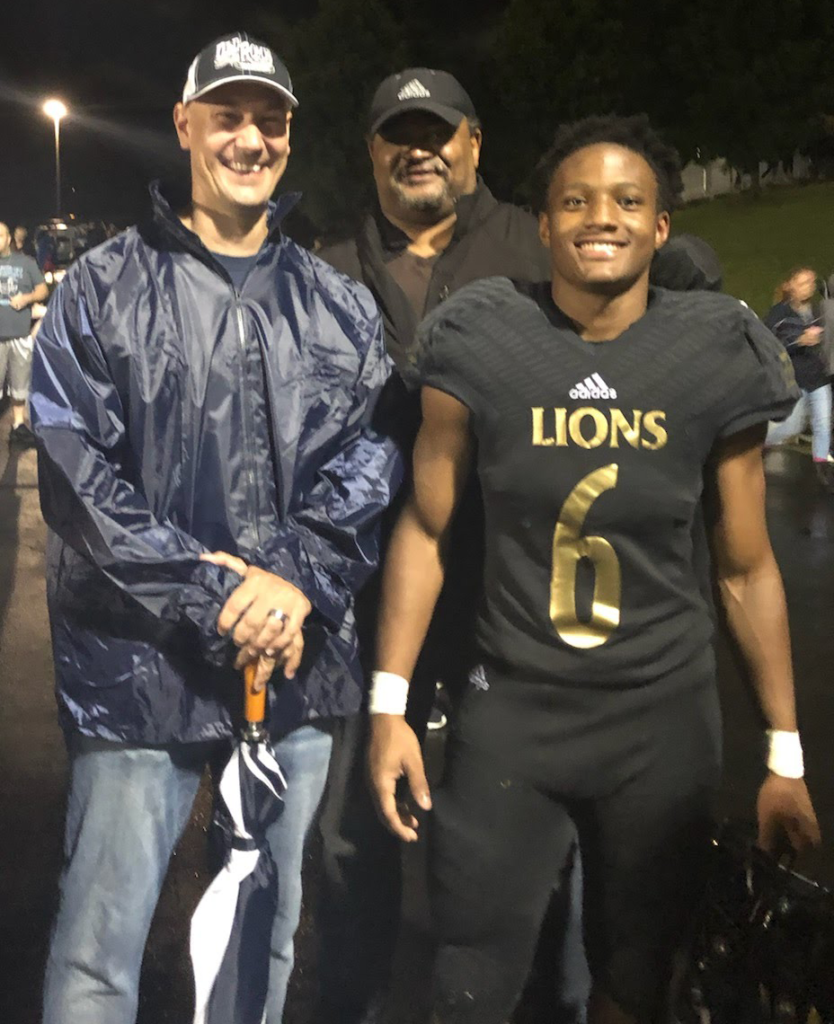 A bond even COVID can't break
Global pandemic kept this match from meeting face-to-face. But no one gets to 12 years without adaptability! Jason  bought himself an Xbox so he and Joshua can play games together online a couple times a month from their homes. Joshua shared livestream links of his 2020-2021 games with Jason. Their post-game talk/texts included jokes like, "You were running for that touchdown and that guy almost caught ya!" that brought them closer.

COVID-19 restrictions eased just in time for Jason, Brooke, and their two kids to join Toni and the whole family to celebrate two major mileposts: Joshua's high school graduation and belated 18th birthday. It was a time for joy and, finally, enjoying one another's company in-person again.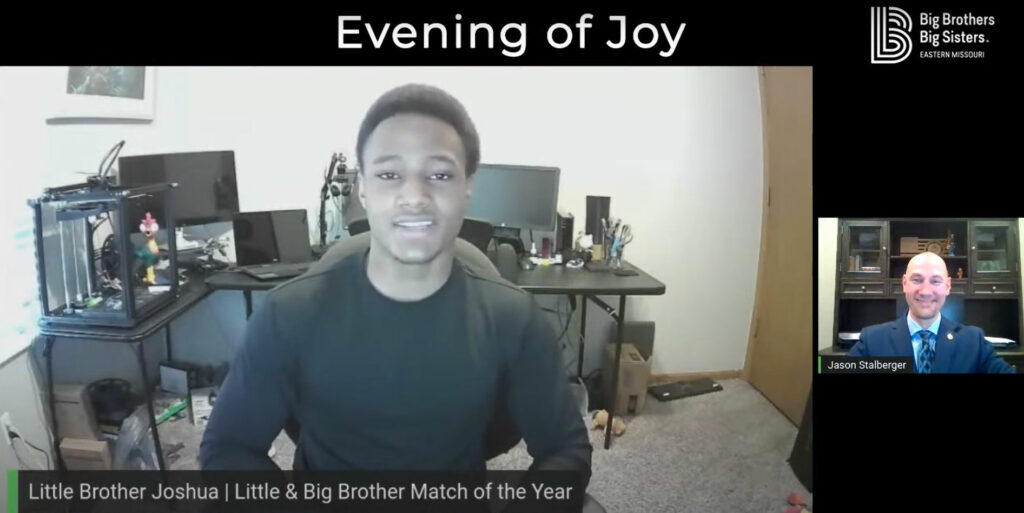 "I really appreciate you, Jason, for being there for me, and for being my first male figure."
—Little Brother Joshua, Class of 2021
Watch our "Evening of Joy" celebration for more!
---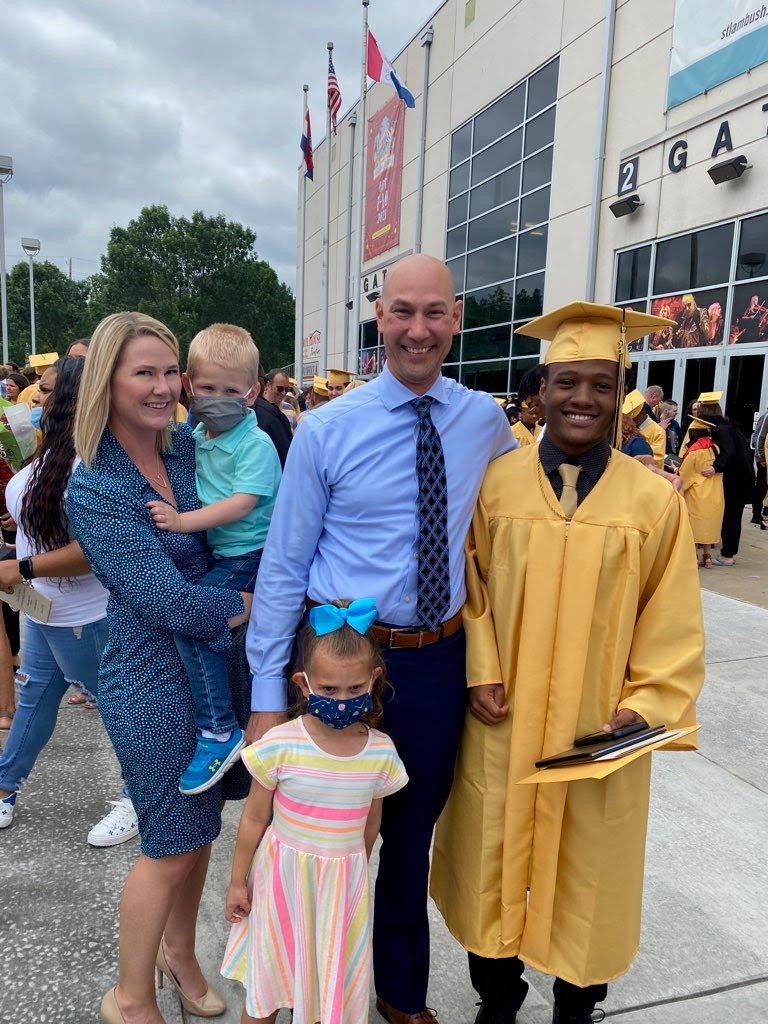 Now, then, and ahead
Before he starts college at Mizzou this fall, Joshua's working his first summer job: camp counselor at St. Peters Rec-Plex. It's a no-brainer for the gifted, disciplined athlete who, as Jason says, is "very caring and sweet, kind-hearted and sincere." Working with young kids also makes sense given what Joshua's experienced with Jason.
"When I was little and Jason used to drop me off at home after an outing," Joshua shares, "he used to raise his hand up as high as he could and I would have to jump up to get it – I just barely reached his hand. But I got to progress and grow… now I can probably stand on my tippy toes and touch it."
Jason sees and feels how much has changed since that fateful Tuesday in November 2008, too.
"Josh just got his driver's license," says Jason. "Watching him grow up from five years to become a young adult has felt really good. And being around the family all these years... I've seen Josh's two older sisters grow up. My daughter's five now, and my son's two and a half. I feel a strong connection. I'm part of their family, and they're part of mine."
Thank you, Joshua, Toni, and Jason, for being part of our BBBSEMO family all these years! And thank you for being such an example of what "Be There" has meant past, now, and ahead.
Every match – even 12-year ones! -- starts with a simple "yes." Ready to be there for a young person (and have your life changed, too)? Apply now!