Allow us to introduce ourselves! We are excited to meet with more of our community as the region opens up and we look forward to getting to know everyone better. Without further ado, meet Jasmine Harlan, Big Futures Specialist!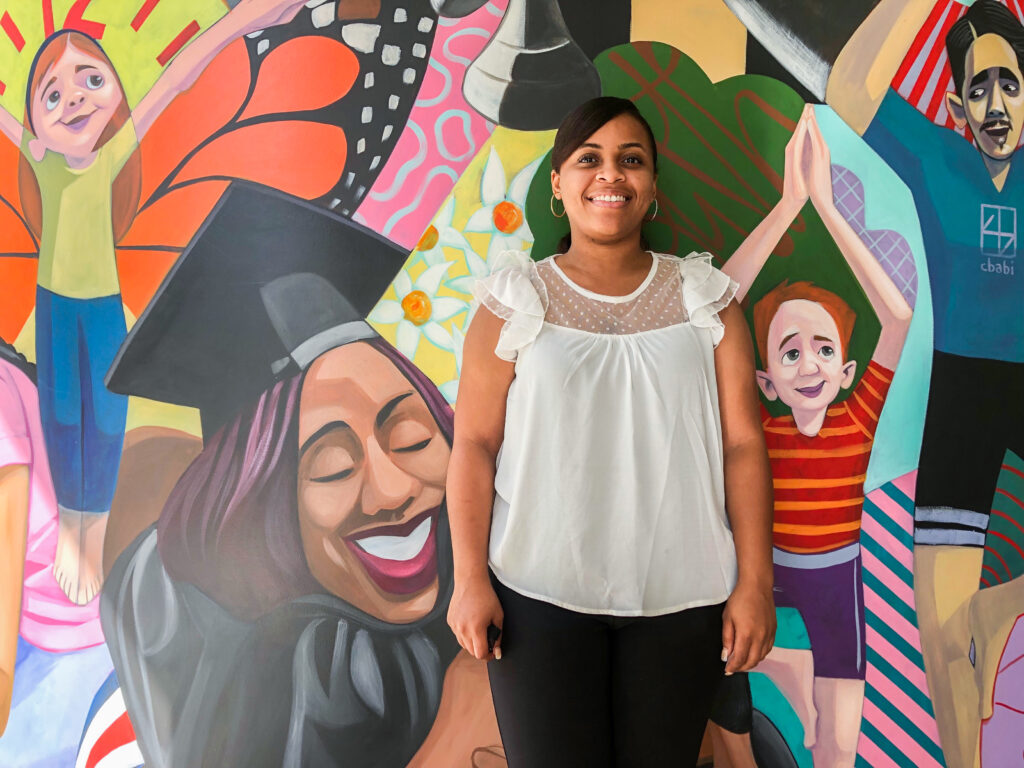 Q: What are a few songs that pump you up and/or inspire you?
Muni Long – Time Machine
Tye Tribbett – We Gon' Be Alright
Jhene Aiko – Speak and Born Tired
Q: How would you describe what you do/how you do your job, to a 10-year-old?
I support our littles who are currently in high school and those who graduate from the BBBS mentoring program. I assist our Littles with considering what is next in their lives including going to college, going to the military, or looking for a job. I can also assist with getting a bank account, creating a plan to move into your first apartment or home, or preparing for a job interview.
Q:  What in your work or life experiences made you think, "You know? I'd like to work at Big Brothers Big Sisters…!"
When reviewing BBBS website, I remember feeling refreshed and inspired to become a support to children's lives. I once worked for Children's Division and although I learned a lot, I wanted something new and made me feel great most of the time. I was also looking for work that allowed me to provide preventative services to families without frontline intervention. Since being at BBBS, I have been able to do just that and show up for Littles, Alumni Littles, and families with encouragement, suitable resources, as well as a smile.
Q: Can you give an example of an interaction or experience you've had that's made you feel your work is making a difference?
I enjoy getting littles and families connected to necessary resources as well as seeing our participants happy and thriving.
Q: What's your fondest or most fun memory of being a new staff member at BBBSEMO?
My most fun memories include BBBS events/outings:
"Walk in the Park", which allowed me to meet Littles and Bigs as they enjoyed an outing with treats at the park.
"All Staff Meeting at Busch Stadium", I was able to get to know coworkers in person, take a stadium tour, and play a competitive game of Rock, Paper, Scissors.
Hosting "Beauty Shop talk" for Alumni Little Sisters with Boutique owner Myesha Smith. This event allowed our Alumni to come together in Womanhood and receive reassurance they can make their own dreams happen.
---