Allow us to introduce ourselves! We are excited to meet with more of our community as the region opens up and we look forward to getting to know everyone better. Without further ado, meet Megan Mills, ABCToday Network Coordinator with University City School District!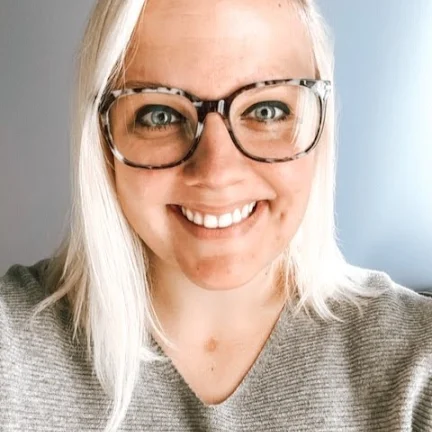 Q: What is your favorite local restaurant?
BBQ Saloon in the CWE
Q: What are a few songs that pump you up and/or inspire you?
"Sweet Disposition" by the Temper Trap; "Over Yet" by Hayley Williams; "Vertigo" by Khalid
Q: How would you describe what you do/how you do your job, to a 10-year-old?
To make sure that students are truly successful in school and getting the most out of their time while in school, I partner with school administration and leaders in local community organizations to brainstorm different ways to support and celebrate all the amazing students and staff at the schools I work with. Myself and these community partners then take action and follow-through with these ideas throughout the school year, in hopes that we are able to make a positive impact in the lives of the entire school community.
Q:  What in your work or life experiences made you think, "You know? I'd like to work at Big Brothers Big Sisters…!"
Seeing the mission of BBBSEMO in action throughout the community that I've worked and lived in for so long. Specifically, seeing how BBBSEMO emphasizes two areas that I consider essential to positive youth development: building genuine relationships and using a systems-based approach to support youth and our community. I'm thankful every day that I now get to be a part of this work and see even more of the impact that's being made.
Q: Can you give an example of an interaction or experience you've had that's made you feel your work is making a difference?
Simply seeing the connections that were built with school staff, students, and community members prior to coming into this role continue to thrive even though I was a new BBBSEMO staff member. It's a true testament to the mission of the ABCToday program, the work that has been put in over the years, and how impactful a holistic approach is to education. I'm constantly looking forward to being at my schools, or being in the community, and seeing these relationships continue to grow.
Q: What's your fondest or most fun memory of being a new staff member at BBBSEMO?
Getting to spend my second day working here at Busch Stadium with All Staff, seeing the community that's been built not only between staff members but also with the broader community. Although it was a bit overwhelming, it was such a fun experience to be thrown into and seeing everyone together immediately solidified my choice to work here.
---